Salve a tutti, cari FollowHz!
con un trailer, Square Enix ha ufficialmente annunciato l'uscita di The DioField Chronicle, un RPG strategico ispirato a Final Fantasy Tactics disponibile ora su tutte le piattaforme con una demo gratuita.
The DioField Chronicle: trama e gameplay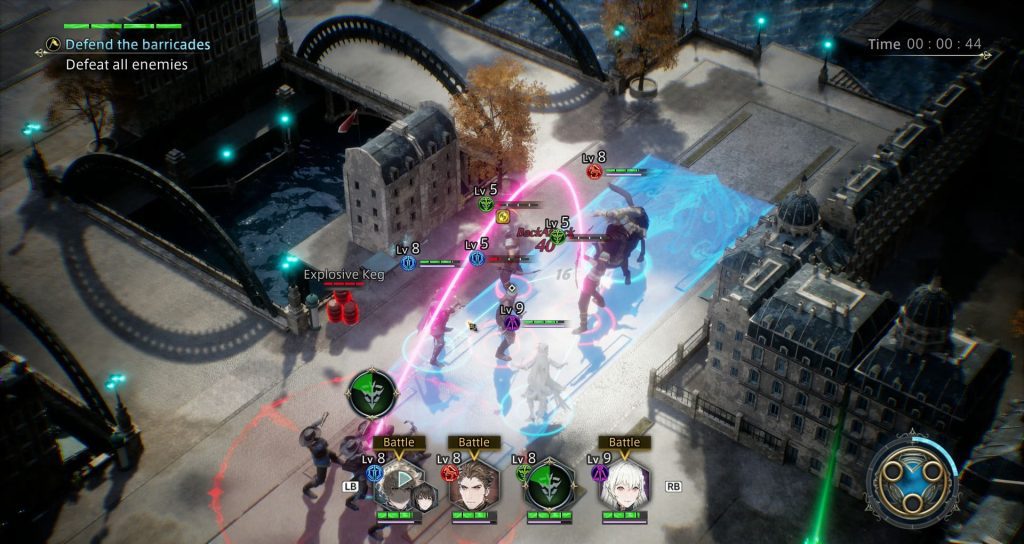 The DioField Chronicle è ambientato a Rowetale durante la fine dell'era dei miti e l'inizio dell'epoca di grandi tumulti in cui ogni anno si susseguono guerre tra l'Impero e l'Alleanza, ma Blue Fox, un gruppo di mercenari d'élite, simboleggerà la speranza per il futuro. Ma il regno di Alletain non sembra essere coinvolto da questo caos, sebbene attiri entrambe le fazioni per la grande presenza di giada, che le due usano come materia prima per la magia.
Il gioco, dalla grafiche unica che ricorda un diorama, è caratterizzato da un rpg strategico in un mondo che mischia il medievale fantasy alle epoche più moderne con un combat system in tempo reale più innovativo e profondo. Il combat system dipenderà, infatti, da una valutazione in tempo reale delle condizioni del campo di battaglia, così da poter dare ordini che sfruttano i punti di forza delle proprie truppe e le debolezze dei nemici che dovranno essere sconfitti grazie ad una serie di abilità, classi ed equipaggiamento.
The DioField Chronicle è sviluppato dai maestri del JRPG come il character designer Taiki (già autore di Lord of Vermillion III, IV), Kamikokuryo Isamu di Final Fantasy XII e XIII e i compositori Ramin Djawadi e Brandon Campbell di Game of Thrones.
The DioField Chronicle: la demo gratuita e la deluxe edition
Nella demo gratuita, oltre a trasferire i salvataggi nel gioco completo, potremo giocare l'inizio del gioco fino alla fine del primo capitolo. Invece, per quanto riguarda la deluxe edition, avremo il gioco principale, Knight's Spear e Mystical Ring (un'arma e un accessorio disponibili durante l'episodio 2 del capitolo 1 e dalla seconda metà del gioco), la colonna sonora originale e l'artbook digitale del gioco (disponibili anche separatamente).
Di seguito, il trailer:
E voi, l'avete già acquistato e vi sta piacendo? Ditecelo qua sotto!