Salve a tutti, cari FollowHz!
Elder Games ha pubblicato una demo per Soulslinger Envoy of Death, il frenetico FPS roguelike a tema western sviluppato in Unreal Engine 5 in uscita nel corso del 2024 su PC, PS5 e Xbox Series X/S.
Soulslinger Envoy of Death: cosa sappiamo
In Soulslinger Envoy of Death controlleremo un Inviato della Morte con poteri incredibili che si aggira nel Limbo con un sistema di abilità da gestire e armi potenti per sopravvivere e superare le sanguinanti sfide in una guerra contro il cartello criminale dell'aldilà. Questo Limbo, detto Haven, sarà ricco di misteriosi NPC ognuno con segreti e storie oscure, perciò, sarà difficile potersi fidare e questo influenzerà molto il nostro viaggio in questo mondo fantasy occidentale ricco di storie dolorose e l'ossessione umana di ingannare la morte stessa.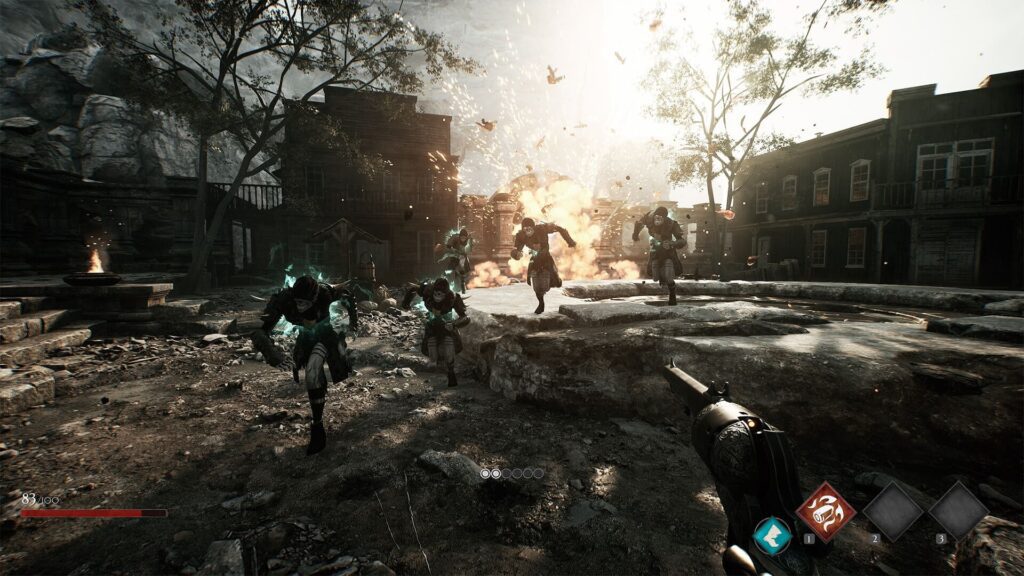 Il sistema di gameplay e gunplay è da affinare, ma proprio per questo Elder Games ha aperto l'accesso anticipato che durerà circa un anno in cui tramite Discord o Steam i giocatori potranno fornire loro dei feedback. In questo momento, la demo contiene solo il primo regno e circa un terzo di tutti i contenuti pianificati (tra cui armi, reliquie, vantaggi e potenziamenti). Il piano di pubblicazione del team è strutturato nel seguente modo: attualmente è presente solo il primo capitolo di gioco, successivamente sarà pubblicato il secondo capitolo ma solo nella versione completa ci sarà il terzo capitolo.
Di seguito, il trailer:
Vi attira questo gioco? Ditecelo qua sotto!