Salve a tutti, cari FollowHz!
è finalmente disponibile in Italia Amazon Luna, il servizio di cloud gaming di Amazon incluso nel prime che offre tanti giochi in cloud e permette facilmente anche di abbonarsi ad altri servizi di abbonamenti come Ubisoft+ comodamente accessibili dallo stesso cloud.
Amazon Luna: come funziona
Amazon Luna è un servizio che, integrando lo streaming su Twitch, permette di giocare ai videogiochi da qualsiasi hardware: FireTv, tablet Fire, PC, Mac, Chromebook, iPhone, iPad, dispositivi mobili Android e anche alcune smart TV di Samsung e LG. Purtroppo, però, su smartphone ancora non esiste un'app ed è possibile giocare solo tramite browser, il tutto con una formula simile a Prime Video che contiene film inclusi nell'abbonamento e altri acquistabili separatamente. Per usufruirne, basta avere una connessione stabile a banda ultra o larga cablata o wireless, preferibilmente a 5 GHz. I giochi sono disponibili solo in fullhd, con possibilità di giocare a 720p.
Inoltre, è possibile acquistare anche il controller ufficiale di Amazon Luna che fino al 27 novembre costerà 39,99 euro anziché 69,99 euro. Questo controller, seppur non indispensabile per giocare essendo il servizio compatibile con tutti i controller, segue la struttura classica di un controller Xbox ma con un pulsante per richiamare l'assistenza di Alexa, un tasto centrale per accendere e spegnere il controller e una porta jack da 3,5 mm per collegare un paio di cuffie con alimentazione a due pile AA e supporta sia il bluetooth che il cavo USB Type-C.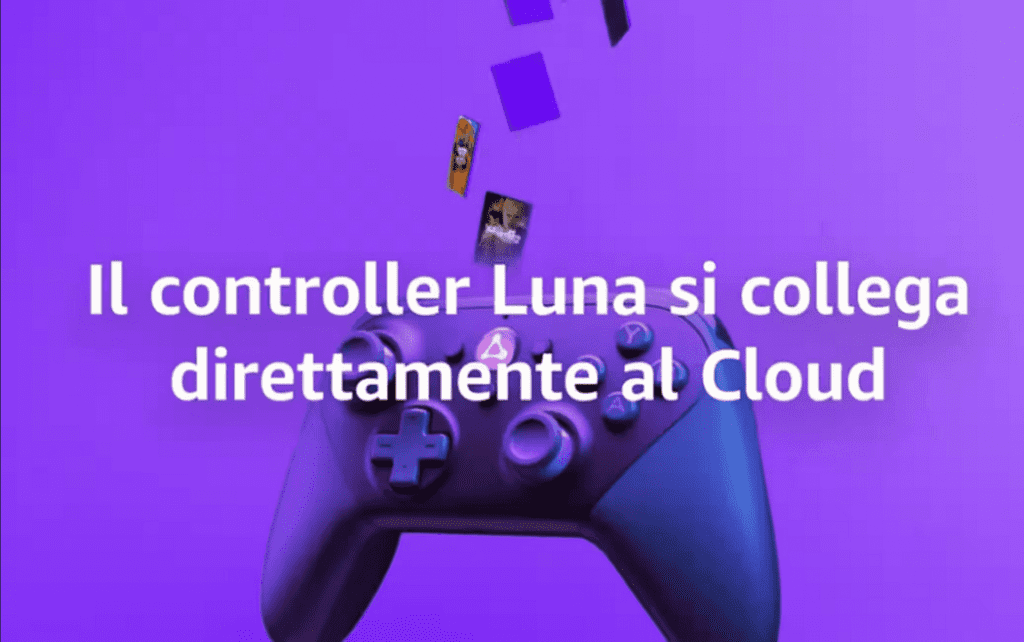 Tuttavia, il controller è consigliato da tantissimi utenti, forse tra i migliori controller (grazie anche al servizio efficiente), poiché l'input lag è quasi assente, ma ogni volta che si cambia gioco, si deve aspettare qualche minuto perché il servizio fa riconnettere al server ad ogni cambio.
Disponibile, inoltre, l'abbonamento Luna+ che, a soli 9,99 euro al mese, aumenta i titoli di giochi disponibili, tra cui Sonic Mania, Resident Evil 2, Devil May Cry 5, Control Ultimate Edition, The Forgotten City, Citizen Sleeper e Batman: Arkham Knight, ma non solo: il servizio a pagamento accorcia i tempi di attesa nei server.
Tramite l'Ubisoft+, a 17,99 euro al mese, sarà possibile giocare anche ad Assassin's Creed: Mirage e il prossimo Avatar: Frontiers of Pandora e, con altri 4,99 euro al mese, Jackbox Games offre vari giochi come Quiplash, Trivia Murder Party e Drawful. Tuttavia, essendo appena uscito in Italia, i titoli inclusi nel servizio sono limitati ma Amazon assicura che la selezione verrà ruotata nel tempo, con una regolarità ancora misteriosa.
Di seguito, il trailer:
E voi, avete già provato Amazon Luna? Diteci qua sotto com'è.