É stato pubblicato il nuovo gameplay di Alone in the Dark dal titolo "Looking for Jeremy". Atmosfere lovecraftiane, personaggi da interrogare ed mostri fatti della stessa sostanza di cui sono fatti gli incubi prendono vita nella cornice ispirata ai giochi horror anni '90. Il trailer mostra già da subito i punti di forza del gioco che sarà disponibile a partire dal prossimo gennaio per tutte le piattaforme.
Ciao GameHz!
  Pieces Interactive e THQ Nordic hannno pubblicato il nuovo gameplay di Alone in the Dark, una nuova e fedele versione della trilogia anni Novanta. Le due case di produzione invitano tutti coloro che non amano in modo particolare i reboot, ma anche i più nostalgici e appassionati, a riconoscere i diversi elementi presenti all'interno del gioco. 
Il gioco sviluppa la sua dimensione psicologica grazie alla suggestione provocata dai suoi, i quali aiutano non solo a creare quello stato  d'ansia tipica del genere, contribuendo alla costruzione di quello stato-immaginario horror dove non esiste via di scampo perché c'è qualcosa che ti segue nell'oscurità e che potrebbe attaccarti da un momento all'altro.
 Alone in the Dark ft. Jim Hopper
di Stranger Things
Se c'è una cosa che si nota in maniera immediata nel trailer-gameplay, è la presenza dell'agente Hopper di Stranger Things, infatti Edward è sviluppato sulle sembianze di David Harbour mentre Emily su quelle di Jodie Comer. Inoltre, la scende subiscono delle variazioni a seconda del personaggio che si è scelto di giocare.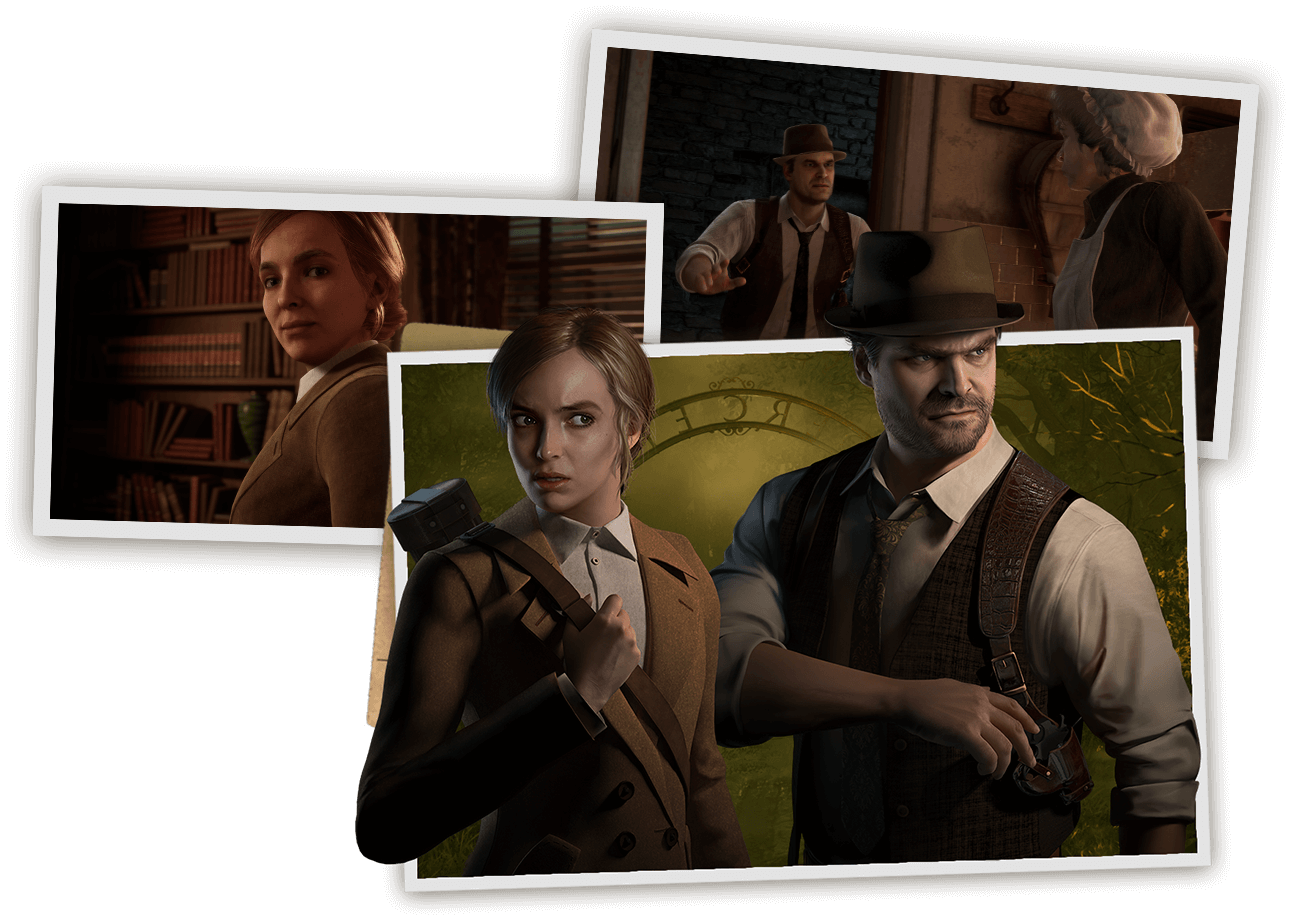 Ma la collaborazione con il mondo del cinema non finisce qui, infatti i mostri sono stati disegnati da Guy Davis, già collaboratore di Gulliermo del Toro, mentre Jason Köhnen ha sviluppato la colonna sonora che completa l'atmosfera horror del videogioco. Infine, la storia è stata scritta e sviluppata da Mikael Hedberg, scrittore e autore horror di cult come Soma e Amnesia.
Alone in the Dark è già pre-ordinabile, mentre la data di uscita per PC, Xbox Serie X|S e PlayStation 5 è quella del 16 gennaio 2024.
E voi GameHz? Siete pronti per Alone in the Dark? Diteci la vostra nel box commenti qui sotto!
Warmest,
TerryVnBlck