Salve GameHz! 
Anche se con l'uscita di Call Of Duty Black Ops Cold War si è vociferato di un ipotetico abbandono di Call Of Duty: Warzone, alcuni post su Twitter hanno spezzato ogni voce e creato nuovo hype nei players del battle royale targato Activision!
Una nuova modalità notturna dovrebbe essere disponibile al più presto per COD: Warzone e potrà essere giocata in singolo, coppia, trio e squadra da quattro! Questo è il primo leak messo a disposizione dall'account Twitter di ModernWarzone che, per dar man forte a ciò che dice, ha caricato anche delle foto raffiguranti immagini buie con molte luci verdi dandoci l'impressione di indossare un visore notturno che, ovviamente, farà parte dei nuovi accessori disponibili.
? BREAKING ?

A user sent us these images of what appears to be the first look at the nightfall mode in #Warzone!

We will let you decide for yourselves whether these are real or fake, none of this is from an inside source or the files. #CallOfDuty #ModernWarfare pic.twitter.com/SkZodCjBi5

— ModernWarzone (@ModernWarzone) September 2, 2020
La modalità Notturna è già apparsa in Modern Warfare come una delle novità del gioco e sembra, a giudicare da queste informazioni, che gli sviluppatori abbiano deciso di implementarla nella battle royale di Warzone.
Sempre secondo ModernWarzone, questa nuova modalità dovrebbe uscire in contemporanea, se non prima, all'uscita di Cold War dando così via alla 6° stagione del videogioco sviluppato da Infinity Ward e Raven Software.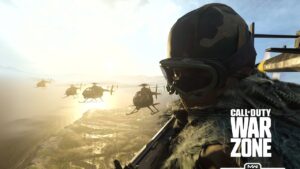 Altre novità in Warzone!
Ovviamente ci sono altre novità interessanti per la nuova stagione di COD Warzone:  durante il live stream domenicale di Call of Duty League è stato possibile vedere che nelle vicinanze dello Stadio è apparsa una stazione della metro sotterranea. L'idea sarebbe quella che la Infinity Ward voglia renderle parte viva del gioco, se così fosse ci sarebbe anche un aggiornamento della mappa creando nuovi ambienti da esplorare inserendo nuovi edifici e cunicoli che portano in diversi sotterranei. 
Well that's not there in game #Warzone #CallofDuty (credit to Mindscrambler on the Geeky Pastimes Discord https://t.co/lLoEU4Esm6) looks like we have some new subway stations coming. pic.twitter.com/2la7aJ6u2Z

— Geeky Pastimes (@geekypastimes) August 31, 2020
Ci tengo a chiarire che queste informazioni non possono essere usate come fonti ufficiali. Nonostante le immagini sembrano davvero parti di gioco prendete tutte queste notizie alla leggera, anche se non è la prima volta che trapelano informazioni volutamente 
Nell'attesa, che la casa produttrice confermi o smentisca tutte queste novità, ci godiamo ancora il nuovo operatore creato nello scorso evento per omaggiare Sergio Leone.  
Call Of Duty Warzone si è rivelato già dalla prima stagione un gioco con un potenziale infinito riuscendo ad inserirsi nell'olimpo dei battle royale e, nonostante l'abbondate richiesta di memoria, farsi notare da una grossa fetta di pubblico portando con sé sempre nuovi eventi e aggiornamenti.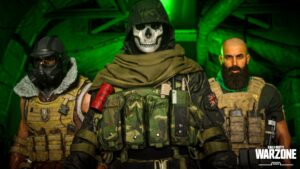 Vi ricordiamo che Call Of Duty: Warzone è scaricabile gratuitamente per PlayStation 4, XboxOne e Pc! 
Voi cosa vi aspettate dalla nuova modalità? Credete che questi leak siano veri?