Salve a tutti, cari FollowHz!
Oiffy con Wolf & Wood Interactive ha finalmente annunciato la data di uscita di The Last Worker, un interessante indie distopico realizzato in cel shading per PC, PS5, Xbox Series X/S, Nintendo Switch e persino Meta Quest e PSVR2: dal 30 marzo.
The Last Worker: distopia e scelte morali
The Last Worker è un'avventura narrativa in prima persona che racconta la resistenza di un lavoratore solitario in un mondo sempre più automatizzato, un mix unico di simulazione di lavoro e gameplay stealth strategico. L'ambientazione è solitaria, oppressiva, ma al contempo splendida, con personaggi realizzati a mano dal leggendario fumettista Mick McMahon (autore di Giudice Dredd e 2000 AD) e una colonna sonora composta da Oliver Kraus (Sia, Adele, Florence and the Machine) e con la voce della stella della musica classica Jakub Józef Orliński.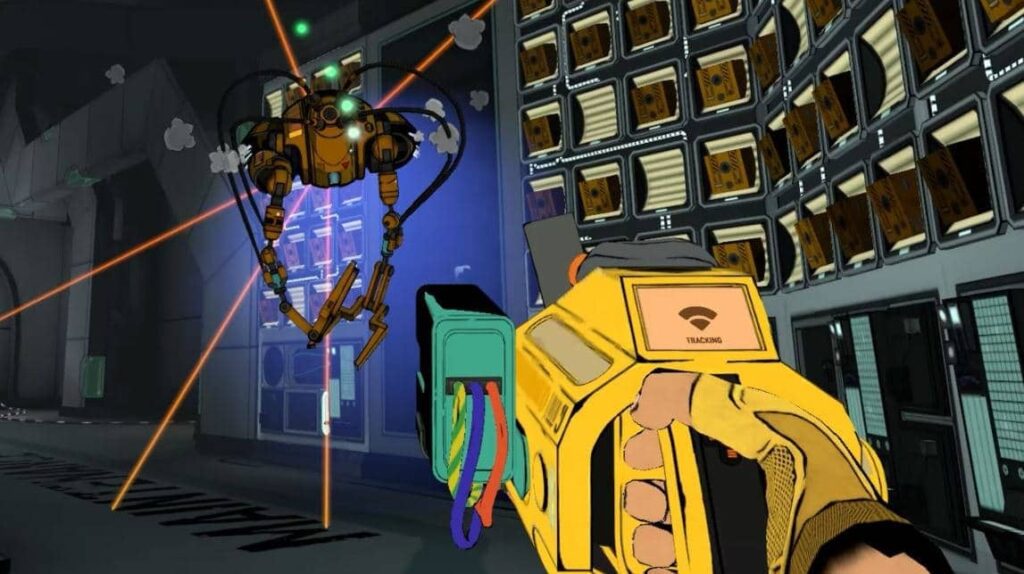 Controlleremo Kurt, un instancabile lavoratore affiancato dal suo robot collaboratore di nome Skew e una pistola multiuso con la quale il protagonista spedirà un'infinità di prodotti da un centro di distribuzione grande quanto la città sommersa di Manhattan. Questo lavora per il più grande rivenditore al mondo e si trova costretto a fare una scelta: il capitalismo o l'attivismo. Dopo una vita intera dedicata al suo lavoro, un gruppo di attivisti gli chiederanno di distruggere l'azienda dall'interno mettendo in dubbio la sua lealtà scoprendo il lato oscuro del suo datore di lavoro.
In quest'avventura avremo, quindi, l'occasione non solo di emozionarci, ma anche di riflettere persino attraverso le scelte che il gioco ci proporrà con finali alternativi diversi in un mondo pieno di personaggi dalle mille sfaccettature interpretati da un cast stellare: Jason Isaacs, Ólafur Darri Ólafsson, Clare-Hope Ashitey, David Hewlett, Zelda Williams e Tommie Earl Jenkins.
Di seguito, il trailer:
E voi, cosa ne pensate? Ditecelo qua sotto!