Salve a tutti, cari FollowHz!
vi ricordate Fling to the Finish, l'indie di SplitSide Games e Daedalic Entertainment che ho portato in live sul nostro canale Twitch? Ebbene, Daedalic ha appena annunciato il nuovo evento di gioco: Fling-A-Thon.
Fling-A-Thon: i dettagli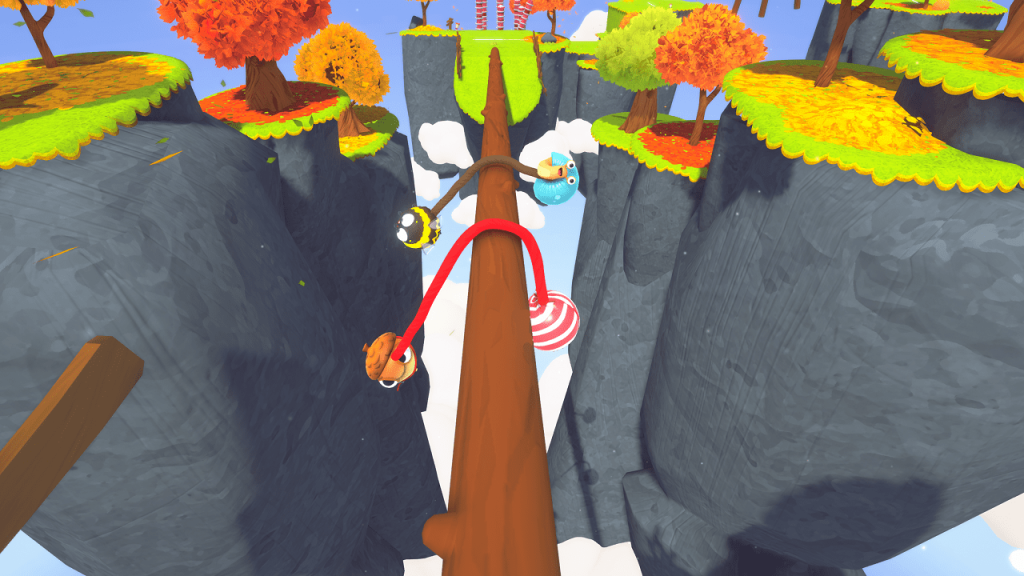 Si tratta del torneo estivo che aggiunge una nuova modalità di gioco, cosmetici e percorsi. Durerà dal 25 luglio all'8 agosto e i giocatori potranno tuffarsi in un torneo sottosopra per guadagnare fantastici premi. Inoltre, sarà aggiunta permanentemente una nuova modalità di gioco chiamata "Ring-a-thon" e, come se non bastasse, il gioco sarà scontato per celebrare l'evento e l'aggiornamento.
Il torneo "Fling-a-thon" di quest'estate permetterà ai giocatori di sfoggiare le loro abilità di lancio. Team Modern e Team Ancient si sfideranno in tornei a 3 gare per la gloria suprema, oltre a skin, adesivi e stendardi esclusivi. Come bonus aggiuntivo, durante "Fling-a-thon" ogni gara del gioco presenterà aumenti di velocità e ostacoli extra per rendere le corse ancora più divertenti.
La nuova modalità "Ring-a-thon", invece, aggiunge zone di aumento della velocità per aumentare la difficoltà data dagli ostacoli più problematici. Il tutto, sotto una pioggia di giavellotti dal cielo. 
Infine, Fling to the Finish aggiunge un nuovo sistema di progressione in cui i giocatori possono salire di livello per sbloccare nuovi cosmetici per i personaggi, oltre a stendardi e adesivi esilaranti per personalizzare i propri personaggi.
Fling to the Finish: un riassunto
Per chi non lo conoscesse, Fling to the Finish è un indie party game per PC, Nintendo Switch e mobile basato sulle gare veloci ad ostacoli che si potranno vincere solo mediante una grossa cooperazione tra due giocatori legati da una corda elastica.

Di seguito, il trailer:
E voi, l'avete già scaricato? Diteci cosa ne pensate?