Salve a tutti, cari FollowHz!
Due nuovi personaggi da League of Legends arrivano su Fortnite: Jinx e Vi! Dopo il suo debutto del 4 novembre, Jinx è tornata insieme a sua sorella nel free2play di Epic Games. Vediamo come ottenerle.
Fortnite e League of Legends: Jinx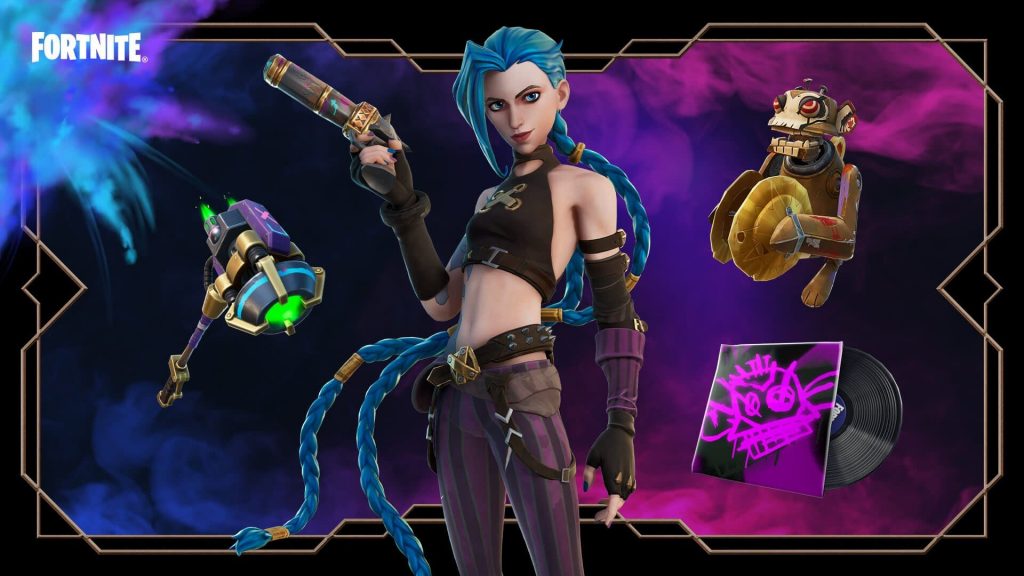 Jinx Arcane e gli accessori a tema Jinx torneranno nel Negozio in contemporanea con il debutto di Vi Arcane. Oltre al costume Jinx Arcane, sarà disponibile anche il dorso decorativo Scimmia dei sogni di Jinx, il piccone Distruttore Pow Pow e usare Piltover come il vostro parco giochi con il brano per lobby Parco giochi (Strumentale) (dalla colonna sonora originale di Arcane). Grazie al Bundle Jinx Arcane, potrete avere tutti questi oggetti e anche lo spray Stregato e le schermate di caricamento Scatena il caos e Katchoo.
Fortnite e League of Legends: Vi
Insieme a Jinx, anche sua sorella Vi si prepara a scendere in campo: basata su Arcane, l'acclamata serie animata di Riot Games che segue la storia delle due sorelle, Vi Arcane sarà disponibile nel Negozio oggetti e accessori a tema Vi con cui rifarvi il look.
Il costume Vi Arcane sarà presente nel Negozio oggetti assieme a molti altri nuovi contenuti del set Arcane: LoL. Indossate il dorso decorativo Ricordi di Zaun, venduto insieme al costume, che testimonia la lunga strada fatta da Vi, imbracciate la sua (seconda) arma preferita, il piccone Martello dei Guardiani di Piltover, e mostrate a tutti perché viene chiamata "la legge di Piltover" con l'emote Allenamento di boxe.
I giocatori avranno la possibilità di acquistare il costume (con dorso decorativo), il piccone e l'emote nel Bundle Vi Arcane, che include inoltre la schermata di caricamento Il meglio di Piltover: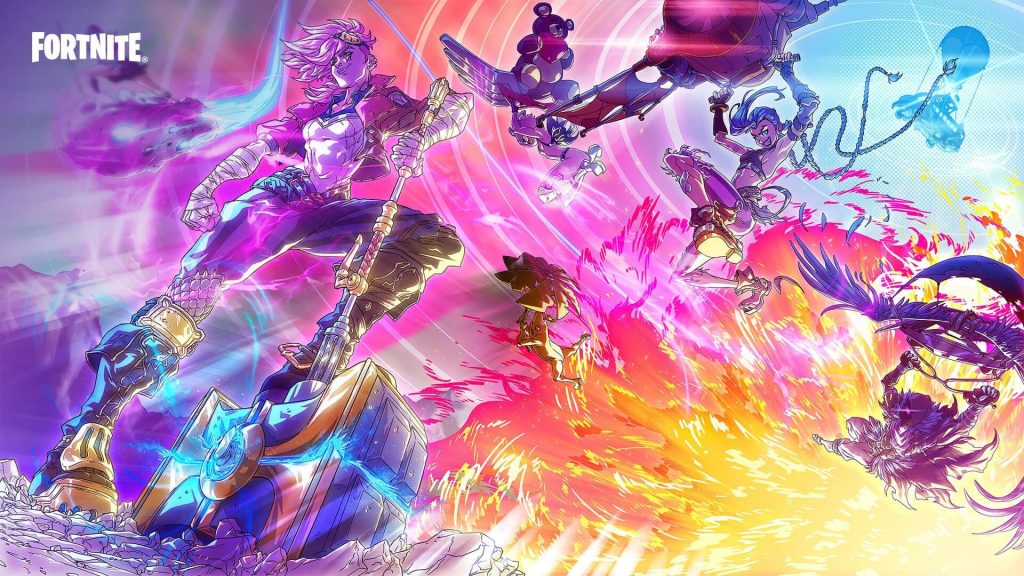 Di seguito, il trailer:
Siete contenti dell'ennesimo crossover con Fortnite? Ditecelo qua sotto!