Salve a tutti, cari FollowHz!
il Team Ninja ha finalmente rilasciato l'ultimo dei tre DLC di Stranger of Paradise: Final Fantasy Origin per PC, Xbox One, Xbox Series X/S, PS4 e PS5 concludendo così questo action rpg… ma non definitivamente, infatti il producer e character designer Tetsuya Nomura ha dichiarato che se le vendite di questo DLC saranno sufficienti, volentieri faranno un sequel del gioco.
Stranger of Paradise: l'ultimo DLC
Different Future, l'ultimo DLC di Stranger of Paradise: Final Fantasy Origin, è finalmente disponibile per PC, Xbox One, Xbox Series X/S, PS4 e PS5 e incluso gratuitamente nella Digital Deluxe Edition insieme agli altri due DLC Cimenti di Bahamut, il Re Dragone, e Gilgamesh, errante dimensionale insieme all'Artbook Digitale e la minicolonna sonora digitale. Come vi dicevo in questo articolo, questo DLC è ambientato prima della fine del gioco in cui Jack Garland e compagni, guidati dallo spirito di un Moguri, raggiungeranno una città in una dimensione e un tempo alternativi per affrontare un'ultima sfida.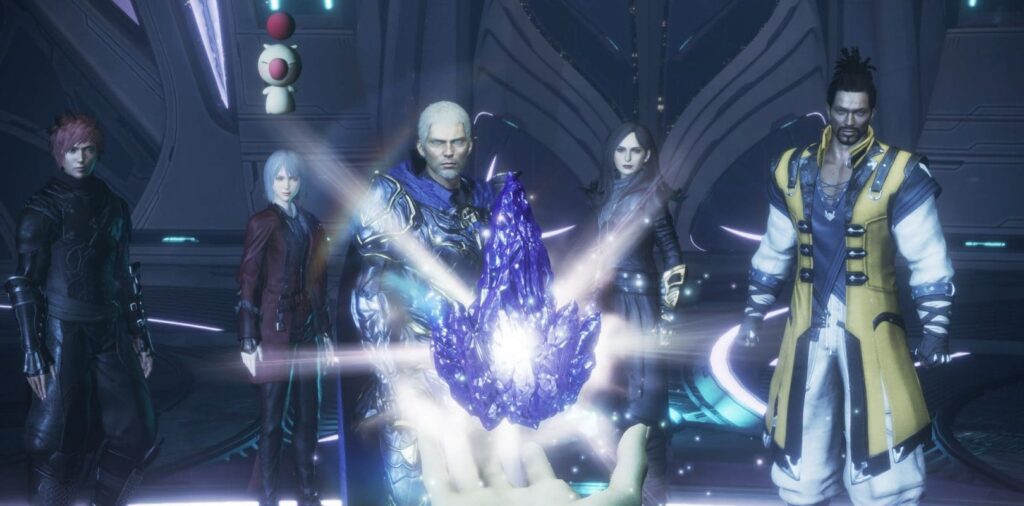 L'espansione Different Future include:
Nuove classi: il DLC permette di sbloccare le classi del Tiratore, del Cacciatore e dello Scommettitore.
Nuovo equipaggiamento: le armi da fuoco.
Novità della fucina: disponibili i "materiali da clonazione" per creare e migliorare certi oggetti in modo più semplice o creare delle copie dei pezzi dell'equipaggiamento e replicare gli effetti caotici.
Stranger of Paradise: un sequel dopo Different Future?
"Stranger of Paradise Final Fantasy Origin ha ricevuto tanti commenti negativi al lancio, ma sono felice di vedere che ci siano molte persone interessate alle avventure di Jack e compagni. Alcuni di voi mi hanno detto che vorrebbero vedere un sequel, ma per riuscirci, è necessario che si formi un passaparola. Se riusciremo a provare (a Square Enix) che molte persone sono interessate al titolo, allora c'è una possibilità che Jack ritorni. Personalmente mi piacerebbe tornare a lavorare con Kumabe-san e Koei Tecmo"
ha dichiarato Nomura, evidenziando che, come capita spesso, quando un gioco ha successo, probabilmente avrà un sequel.
Di seguito il trailer:
Considerando le scarse vendite di questo action RPG, riuscirà Nomura a realizzare un secondo capitolo secondo voi? Ditecelo qua sotto!