Salve a tutti, cari FollowHz!
Team Ninja ha annunciato in un trailer che l'ultimo Stranger of Paradise DLC Different Future uscirà su Xbox One, Xbox Series X/S, PS4 e PS5 e su PC (tramite Season Pass) il 27 gennaio.
Stranger of Paradise DLC: Different Future, cosa sappiamo
Il teaser promette di essere il contenuto conclusivo per Stranger of Paradise in cui Jack Garland e compagni, guidati dallo spirito di un Moguri, raggiungeranno una città in una dimensione e un tempo alternativi per affrontare un'ultima sfida. Ci aspetteranno quindi una nuova arma, nuovi pezzi d'equipaggiamento, nuovi nemici, nuove abilità, una nuova classe, aree da esplorare e un nuovo livello di difficoltà. Tutto nella norma, tranne che per il finale del teaser: si intravede anche un personaggio misterioso. Per i fan si potrebbe trattare dell'Imperatore di Palmesia da Final Fantasy 2 o di Emet Selch da Final Fantasy 14.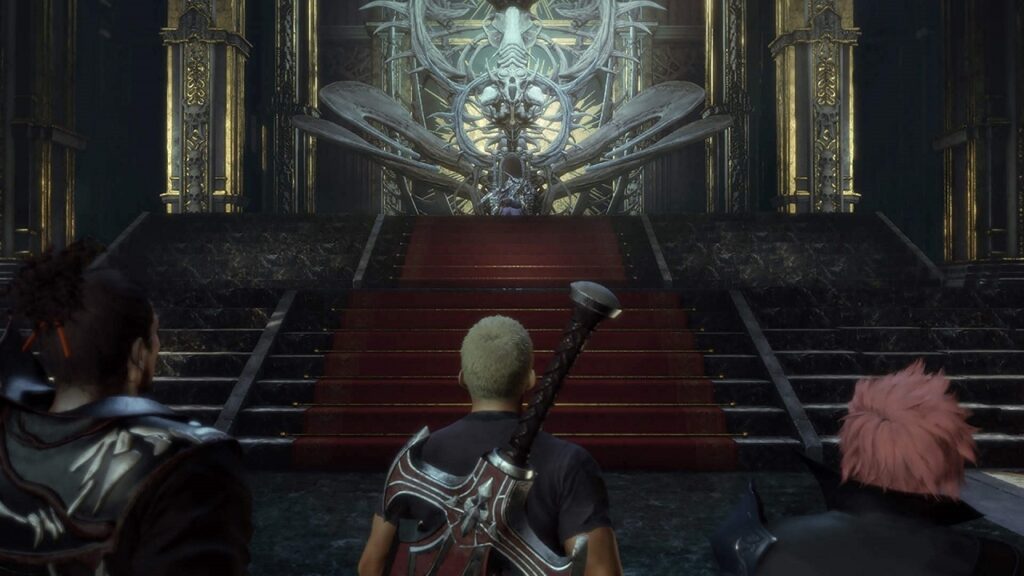 Quest'ultimo DLC si colloca cronologicamente prima della fine della campagna principale del gioco. Ricordo che la deluxe edition contiene non solo tutte le espansioni (Cimenti di Bahamut, il Re Dragon , Gilgamesh Errante Dimensionale e quest'ultimo), ma anche l'Artbook Digitale e la minicolonna sonora digitale. Infine, il Team Ninja ha dichiarato che, al termine del supporto postlancio, si occuperanno esclusivamente dello sviluppo di Wo Long Fallen Dynasty, in uscita il 3 marzo 2023, ma col preorder già disponibile.
Di seguito, il trailer vietato ai minori di 18 anni di Final Fantasy Origin Stranger of Paradise DLC:
E voi, cosa ne pensate? Chi sarà il personaggio misterioso? Ditecelo qua sotto!