Salve a tutti, cari FollowHz!
Panstasz ha annunciato che il suo indie horror lovecraftiano sviluppato in Paint, World of Horror, uscirà dall'accesso anticipato nell'estate 2023. Il gioco è disponibile su PS4, PS5, Nintendo Switch e PC.
World of Horror: di cosa si tratta
Non è uno scherzo, Panstasz è davvero riuscito a realizzare un horror lovecraftiano rpg e roguelite in Paint: con una grafica di solo un bit, in World of Horror impersoneremo uno alla volta 5 personaggi diversi che indagano su 12 misteri possibili generati proceduralmente (ma con 20 misteri disponibili e personaggi aggiuntivi nella versione finale), combattimenti a turni, oscuri rituali e con finali multipli. Le storie possono durare da 90 minuti a 4 ore.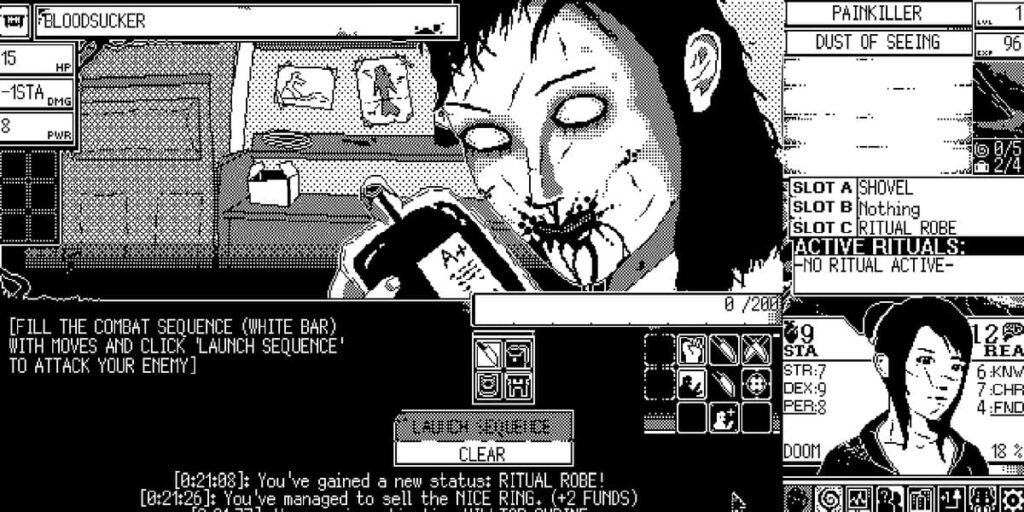 La premessa in comune è che gli Antichi Dei si stanno risvegliando, cercando di tornare in un mondo che sta precipitando verso la follia con strane apparizioni e fenomeni inspiegabili che infestano ospedali, aule abbandonate, appartamenti tranquilli e foreste oscure mettendo alla prova la sanità mentale dei residenti di Shiokawa, in Giappone.
Di seguito, il trailer:
E voi, cosa ne pensate? Ditecelo qua sotto!