Salve a tutti, cari FollowHz!
Team17 e Wonderscope Games hanno annunciato che l'accogliente gioco Hokko Life verrà lanciato su Steam Early Access il 2 giugno, portando i giocatori nella tranquilla cittadina di Hokko.
Hokko Life: di Cosa si Tratta
Hokko Life, in un misto tra The Sims e Animal Crossing, offre ai giocatori l'opportunità di progettare ogni aspetto della loro nuova vita, personalizzando i minimi dettagli della città; tutto, dalla carta da parati alle dimensioni e alla posizione dei cuscini delle sedie, può essere modificato per rendere perfetta la loro nuova casa.
Con il sistema di editing di Hokko Life, i giocatori possono modificare forme, materiali e colori per personalizzare qualsiasi cosa, dai vestiti che indossano ai mobili delle case, che possono essere condivisi con gli amici. Inoltre, è anche possibile fare una pausa dal seminario e integrarsi davvero nello stile di vita Hokko, dedicando del tempo a costruire la propria collezione di creature pescando negli stagni e nei fiumi locali o dando la caccia agli insetti nella tranquilla cittadina.
Caratteristiche Principali di Hokko Life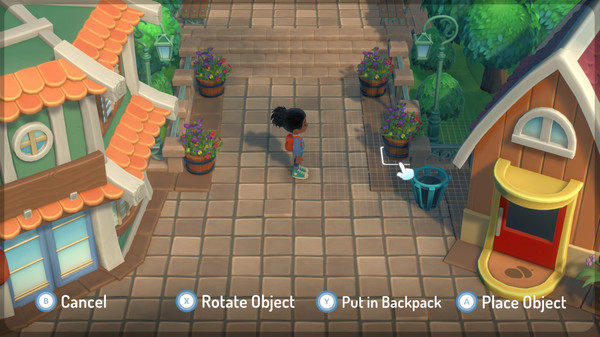 Diventa creativo: l'officina attende che i giocatori assumano il controllo di ogni aspetto di Hokko, con lo strumento di progettazione 3D, ogni aspetto della creazione di un giocatore può essere adattato alla perfezione;
Osa progettare: nessun dettaglio è troppo piccolo, tutto, dal colore, al tessuto e all'angolazione del cuscino su una sedia, può essere modificato;
Condividere è premuroso: i giocatori potranno condividere i loro progetti meticolosamente realizzati con amici e altri giocatori in tutto il mondo;
Back of the Net: un pigro pomeriggio a Hokko può essere trascorso con una rete o un palo in mano, catturando e raccogliendo le creature che strisciano per la città;
Incontra i vicini: i cittadini di Hokko offrono un caloroso benvenuto e, con personalità diverse, sono tutti amici fantastici.
Di seguito, il trailer:
E voi, cosa ne pensate di questo gestionale? Ditecelo qua sotto!