Ciao a tutti cari FollowHz,
Microsoft ha annunciato che l'FPS Boost sarà disponibile su Xbox Series X|S per più di 70 titoli, molti dei quali sono inclusi nell'abbonamento Xbox Game Pass. Questa opzione consentirà ai giocatori di aumentare il frame rate e migliorare le prestazioni, arrivando quasi a raddoppiare il framerate sui titoli retrocompatibili, per molti giochi che supportano FPS Boost e/o l'HDR automatico sarà abilitata di defoult, mentre per alcuni giochi andrà abilitata manualmente.
In cosa consiste FPS Boost
L'FPS Boost impiega una varietà di nuovi modi, tra cui la CPU, la GPU e la memoria aumentate dalle nuove console che hanno portato ad un aspetto e una riproduzione migliori per i giochi esistenti, grazie ai quali è stato possibile raddoppiare il framerate originale dei titoli selezionati senza alcun lavoro da parte degli sviluppatori e aggiornamenti per il giocatore. Grazie al framerate maggiore i titoli risulteranno più fluidi, così da rendere il gameplay ancora più coinvolgente, il team di retrocompatibilità ha collaborato a stretto contatto con gli sviluppatori per migliorare l'esperienza di gioco lasciando intatto gli intenti originali dei giochi.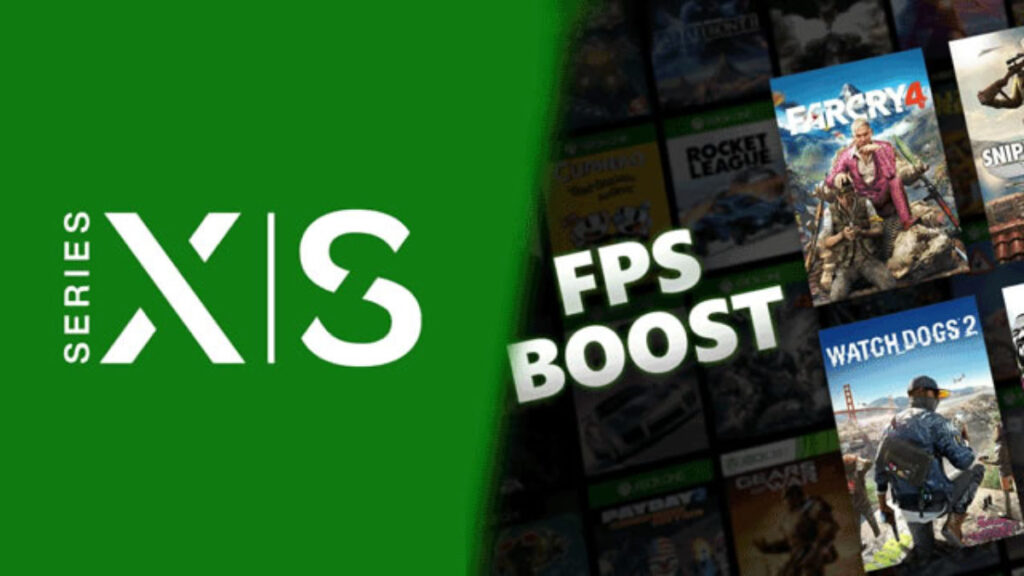 All'interno dei giochi che supportano l'FPS Boost i motori di gioco effettueranno il rendering più rapidamente per dare un'esperienza più fluida che a causa degli hardware limitati non potevano avere i giochi originali. Alcuni giochi per ottenere l'FPS Boost hanno dovuto subire una riduzione della risoluzione a causa dei requisiti grafici più elevati, in questi casi l'FPS Boost non sarà abilitato automaticamente per i giocatori di Xbox Serie X, ma dovrà essere attivato manualmente nelle Opzioni di compatibilità nell'impostazione Gestisci gioco e componenti aggiuntivi (link video). Mentre si è nel gioco, toccando il pulsante Xbox del proprio controller sarà possibile vedere un indicatore di sorapposizione della guida se l'FPS Boost o l'HDR automatico sono stati attivati o meno.
Qui troverete la guida di configurazione di Xbox Serie X|S per supportare l'FPS Boost e l'HDR automatico (link).
Elenco giochi che supportano l'FPS Boost
Questo elenco è stato aggiornato lo 03/05/2021 portando i titoli a essere 97, molti dei quali sono inclusi in Xbox Game Pass ed EA Play (inclusi con un Xbox Game Pass Abbonamento Ultimate).
Questo elenco verrà aggiornato regolarmente con nuovi giochi che riceveranno la compatibilità con FPS Boost e potrete seguirlo tramite questo link.
⦁ Alien Isolation
⦁ Anthem
⦁ Assassin's Creed III Remastered
⦁ Assassin's Creed Rogue Remastered
⦁ Assassin's Creed The Ezio Collection
⦁ Assassin's Creed Unity
⦁ Battle Chasers: Nightwar
⦁ Battlefield 1
⦁ Battlefield 4
⦁ Battlefield Hardline
⦁ Battlefield V
⦁ Beholder Complete Edition
⦁ Dead Island Definitive Edition
⦁ Dead Island: Riptide Definitive Edition
⦁ Deus Ex Mankind Divided
⦁ DiRT 4
⦁ Dishonored – Definitive Edition
⦁ Dishonored: Death of the Outsider
⦁ Don't Starve: Giant Edition
⦁ Dragon Age: Inquisition
⦁ Dungeon Defenders II
⦁ Dying Light
⦁ Fallout 4
⦁ Fallout 76
⦁ Far Cry 4
⦁ Far Cry 5
⦁ Far Cry New Dawn
⦁ Far Cry Primal
⦁ Gears of War 4
⦁ Golf with your Friends
⦁ Halo Wars 2
⦁ Halo: Spartan Assault
⦁ Hollow Knight: Voidheart Edition
⦁ Homefront: The Revolution
⦁ Hyperscape
⦁ Island Saver
⦁ LEGO Batman 3: Beyond Gotham
⦁ LEGO Jurassic World
⦁ LEGO Marvel Super Heroes 2
⦁ LEGO Marvel Superheroes
⦁ LEGO Marvel's Avengers
⦁ LEGO STAR WARS: The Force Awakens
⦁ LEGO The Hobbit
⦁ LEGO The Incredibles
⦁ LEGO Worlds
⦁ Life is Strange
⦁ Life is Strange 2
⦁ Lords of the Fallen
⦁ Mad Max
⦁ Metro 2033 Redux
⦁ Metro: Last Light Redux
⦁ Mirror's Edge Catalyst
⦁ Monster Energy Supercross 3
⦁ MotoGP 20
⦁ Moving Out
⦁ My Friend Pedro
⦁ My Time at Portia
⦁ New Super Lucky's Tale 120hz 120hz
⦁ Overcooked! 2
⦁ Paladins
⦁ Plants vs. Zombies Garden Warfare
⦁ Plants vs. Zombies Garden Warfare 2
⦁ Plants vs. Zombies: Battle for Neighborville
⦁ Power Rangers: Battle for the Grid
⦁ Prey
⦁ Realm Royale
⦁ ReCore
⦁ Sea of Solitude
⦁ Shadow of the Tomb Raider Definitive Edition
⦁ Shadow Warrior 2
⦁ Sleeping Dogs Definitive Edition
⦁ SMITE
⦁ Sniper Elite 4
⦁ STAR WARS Battlefront
⦁ STAR WARS Battlefront II
⦁ Steep
⦁ Super Lucky's Tale
⦁ SUPERHOT
⦁ The Elder Scrolls V: Skyrim Special Edition
⦁ The Evil Within 2 (PsychoBreak 2 in Japan)
⦁ The Gardens Between
⦁ The LEGO Movie 2 Videogame
⦁ The LEGO Movie Videogame
⦁ Titanfall
⦁ Titanfall 2
⦁ Tom Clancy's The Division
⦁ Tomb Raider: Definitive Edition
⦁ Totally Reliable Delivery Service
⦁ Two Point Hospital
⦁ UFC 4
⦁ Unravel 2
⦁ Unruly Heroes
⦁ Untitled Goose Game
⦁ Wasteland 3
⦁ Watch Dogs 2
⦁ Watch_Dogs
⦁ Yakuza 6: The Song of Life

Microsoft sta ampliando ancora di più i suoi servizi puntando continuamente a migliorare l'esperienza di gioco dei giocatori, dando la possibilità anche di poter godere dei giochi oldgen con una fluidità migliorata. Voi cosa ne pensate? Fatecelo sapere sotto nei commenti.