Salve a tutti, cari FollowHz!
Team17 e The Game Kitchen hanno collaborato con 505 Games e ArtPlay per un crossover in cui il personaggio di Bloodstained: Ritual of the Night, Miriam, arriva a Cvstodia, in cerca di aiuto da The Penitent One. La nuova missione è inclusa dell'aggiornamento gratuito "Strife and Ruin", il Blasphemous DLC che verrà lanciato su PC, Nintendo Switch, Xbox One e PlayStation 4 il 18 febbraio.
Informazioni su The Game Kitchen: gli Sviluppatori di Blasphemous DLC

Fondata nel 2010, The Game Kitchen è uno studio indipendente con sede a Siviglia, in Spagna. Creano esperienze di gioco significative per PC, console e dispositivi mobili.
Blasphemous DLC: Avvincenti Sfide Platform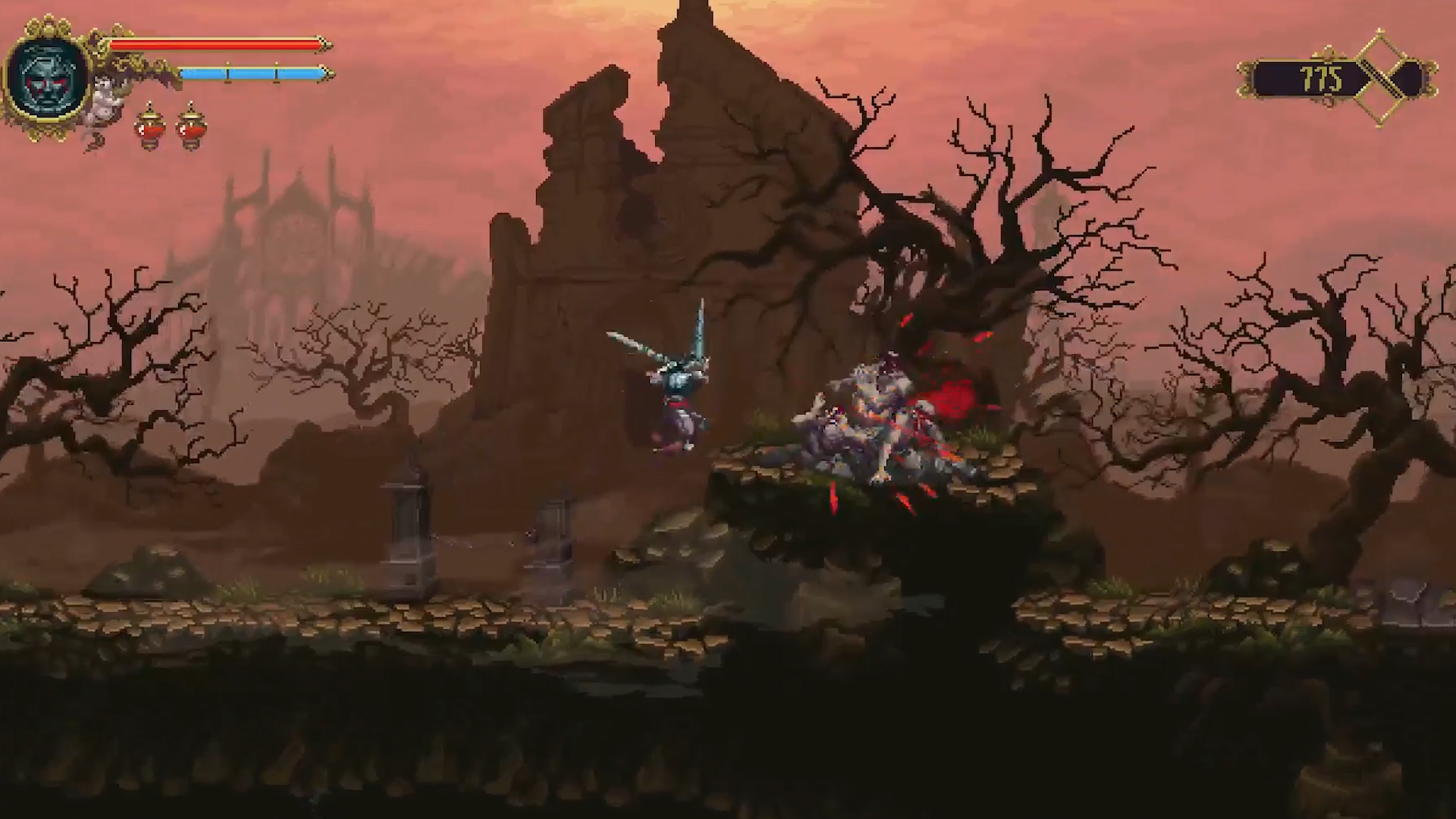 Con l'incarico di aiutare Miriam a tornare nel suo mondo, i giocatori devono completare una serie di sfide platform e raccogliere frammenti per riparare il suo portale di casa. Piene di trappole che costringono il giocatore ad affinare le proprie capacità di platforming di precisione, coloro che superano il test e aiutano Miriam a tornare nel suo mondo riceveranno una ricompensa speciale.
"Strife and Ruin" introduce anche la modalità Boss Rush, che diventa disponibile dopo aver completato la trama principale. Portando la sfida a nuovi livelli, la modalità offre corsi contenenti una selezione di boss che i giocatori affrontano utilizzando uno qualsiasi dei loro file di salvataggio. Ad ogni manche viene assegnato un punteggio basato su vari fattori, con medaglie a disposizione per il più duro dei Penitenti.
Blasphemous DLC

: L'Area Demake
È stata inoltre aggiunta un'area Demake che rende omaggio ai classici platform a 8 bit, fornendo un'esperienza lineare, giocata all'interno di un cabinato arcade nascosto in un luogo segreto su Cvstodia, con una grafica reinventata per abbinarsi allo stile retro. Anche le meccaniche di base cambieranno per adattarsi allo stile classico, poiché The Penitent One si sforzerà di raccogliere cinque teschi d'oro e sconfiggere un nuovo boss per raccogliere i frutti.
Continuando il tema retro, The Game Kitchen ha anche incluso diverse nuove modalità di rendering, emulando vecchi effetti TV che possono essere applicati durante l'intero gioco standard.
Di seguito, il trailer:
Cosa ne pensate di questo crossover? Lo aspettavate con ansia? Ditecelo qua sotto!