Salve a tutti, cari FollowHz!
SNK CORPORATION è orgogliosa di annunciare ulteriori informazioni sul prossimo picchiaduro The King of Fighters XV e Samurai Shodown Season Pass 3, l'ultimo dei quali uscirà il 16 marzo. KOF XV, di cui trovate il mio articolo qui, dovrebbe essere rilasciato quest'anno e continua l'eredità della serie KOF con le sue iconiche battaglie a squadre 3 contro 3 e diverse storie/finali per ogni squadra.
The King of Fighters XV: il Team Sacred Treasures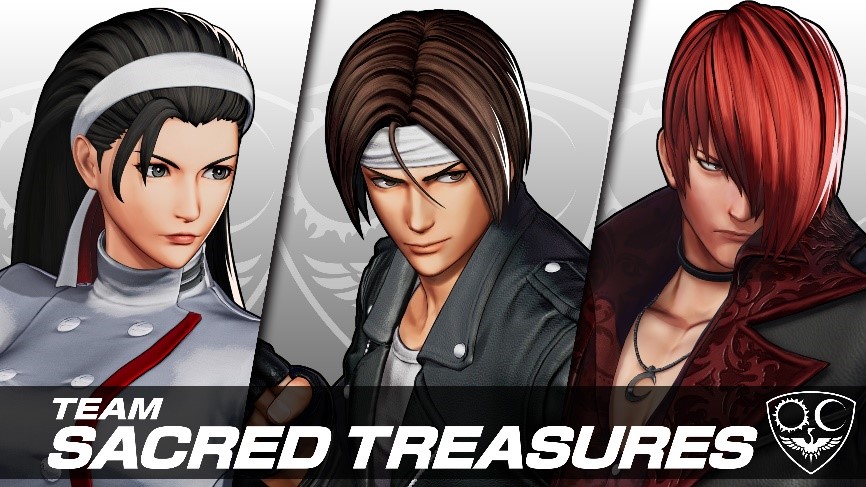 Chizuru Kagura, Kyo Kusanagi e Iori Yagami si uniranno per formare il Team Sacred Treasures. Chizuru Kagura è un discendente del clan Yata, uno dei tre potenti clan a cui sono stati affidati i tesori sacri in grado di sigillare la "Volontà di Gaia", altrimenti nota come Orochi. Il suo stile di combattimento ricorda la danza tradizionale giapponese, mentre il suo accesso allo stile Kagura delle antiche arti marziali le consente di sigillare le abilità del suo avversario. Convince gli eredi degli altri due clan, Kyo Kusanagi e Iori Yagami, a unire nuovamente le forze ed entrare nell'ultimo KOF nella speranza di rivelare i poteri dietro l'apparizione dell'essere noto come Verse e l'indebolimento del sigillo su Orochi.
Kyo Kusanagi è l'erede del clan Kusanagi e successore dello stile Kusanagi delle antiche arti marziali. Il clan Kusanagi è uno dei tre a cui è stato affidato un tesoro sacro, e quindi una fiamma purificatrice risiede nel sangue stesso di Kyo. Sebbene il suo più grande rivale sia Iori Yagami, entrambi sono costretti a mettere da parte le loro differenze e collaborare ancora una volta per questo ultimo KOF per impedire, si spera, a Orochi di risorgere.
The King of Fighters XV:

Il Clan Yagami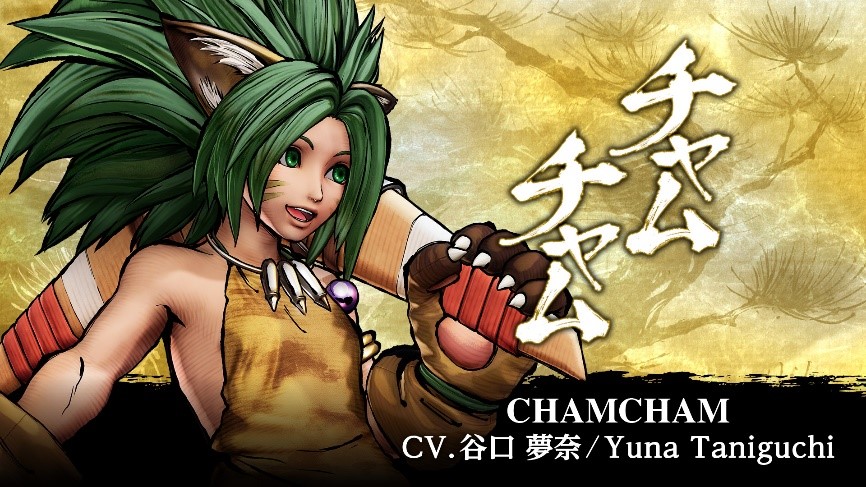 Il clan Yagami è uno dei tre antichi clan a cui è stato affidato un tesoro sacro. Come discendente di questo clan, Iori ha accesso ad abilità che gli permettono di fare a pezzi i suoi nemici e potenti fiamme di ametista garantite dalla sua conoscenza dello stile Yagami delle antiche arti marziali. I suoi antenati hanno firmato un patto di sangue con Orochi 660 anni fa, scatenando una faida con il clan Kusanagi. Nonostante ciò, decide di mantenere i suoi doveri come membro dei sacri clan originali e si unisce a KOF. CHAM CHAM è la sorella minore di un potente guerriero residente in un villaggio a Green Hell, una lussureggiante foresta situata in Sud America.
Insieme alla sua amica scimmia Paku Paku, CHAM CHAM lascia spesso le comodità del suo villaggio per uscire ed esplorare, spesso trovandosi in situazioni pericolose. Questa volta, tuttavia, parte per una missione alla ricerca del fratello maggiore. Le sue mosse sono difficili da prevedere a causa della sua natura spericolata e audace, quindi preparati a subirne le conseguenze se non ne sei abituato.
Samurai Shodown: il

Season Pass 3
Il quarto posto nel roster di Samurai Shodown Season Pass 3 andrà a un combattente dell'acclamata serie di picchiaduro GUILTY GEAR. La serie di picchiaduro 2D è stata creata da Arc System Works Co. nel 1998. La serie è apprezzata dai fan per i suoi personaggi interessanti e unici, elementi di azione veloci ed eleganti e un mondo affascinante intriso di stravagante fantasia fantascientifica. Oltre al nuovo personaggio DLC, il Season Pass 3 di Samurai Shodown sarà anche accompagnato da un aggiornamento gratuito del bilanciamento, che include anche la nuova meccanica Guard Crash, il 16 marzo.
Di seguito, le parole del direttore creativo e del produttore di KOF riguardante KOFXV e il Season Pass 3 di Samurai Shodown:
Piacciono anche voi questi due titoli? Diteci cosa ne pensate qui sotto!