Salve a tutti i nostri FollowHz!
AAPE BY *A BATHING APE e Riot Games annunciano la propria collaborazione per la collezione di abbigliamento "AAPE BY *A BATHING APE® X LEAGUE OF LEGENDS", oltre a una Prestige Edition Skin di League of Legends per True Damage Yasuo, dando vita a un crossover tra videogame ed estetica streetwear.
Sin dalla pubblicazione da parte di Riot Games nel 2009, League of Legends è diventato il videogame più popolare al mondo e leader negli esport. La collaborazione con AAPE BY *A BATHING APE® unisce il concept del character design in-game con l'estetica streetwear in un'originale selezione di capi di abbigliamento.

La collezione è composta da due concept. La prima parte è coerente con l'aspetto della Prestige Edition Skin del personaggio True Damage Yasuo. AAPE BY *A BATHING APE® ha trasformato in maniera fedele questo nuovissimo aspetto della skin in una serie di capi indossabili nella vita reale. La nuova collezione conserva il tono dorato di base e i ricami neri della skin Prestige Edition e include un giubbotto, una T-shirt, dei pantaloni cargo, un marsupio e un paio di sneakers.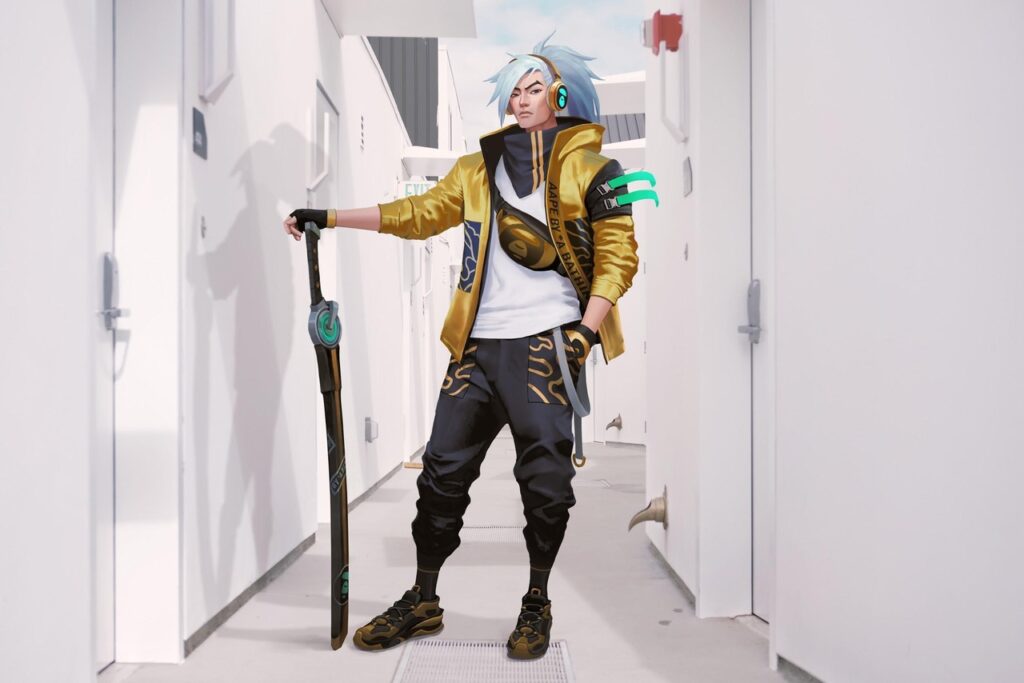 Il giubbotto, i pantaloni e il marsupio sono fatti di materiali dorati riflettenti, e la T-shirt è realizzata in un tessuto foglia d'oro per mostrare l'iconica "Moon Face" di AAPE, unita al pattern che rappresenta i True Damage, una band virtuale composta da personaggi di League of Legends di cui fa parte proprio Yasuo.
Anche il design delle calzature è basata sulle classiche sneaker AAPE Dimension e combina l'oro con il nero per riprodurre l'aspetto della Prestige Edition Skin di True Damage Yasuo nel gioco.

La seconda parte della collezione di abbigliamento trae ispirazione dall'abito da DJ di Yasuo nel videoclip musicale dei True Damage. La parte basata sulla band virtuale è colma di estetica street moderna. AAPE BY *A BATHING APE® ha raffigurato il DJ della Skin Prestige Edition di True Damage Yasuo e ne ha stampato l'immagine su T-shirt e felpe con una tecnologia di stampa digitale. Il design del logo della skin di True Damage e di AAPE sono integrati e incisi sulla collezione.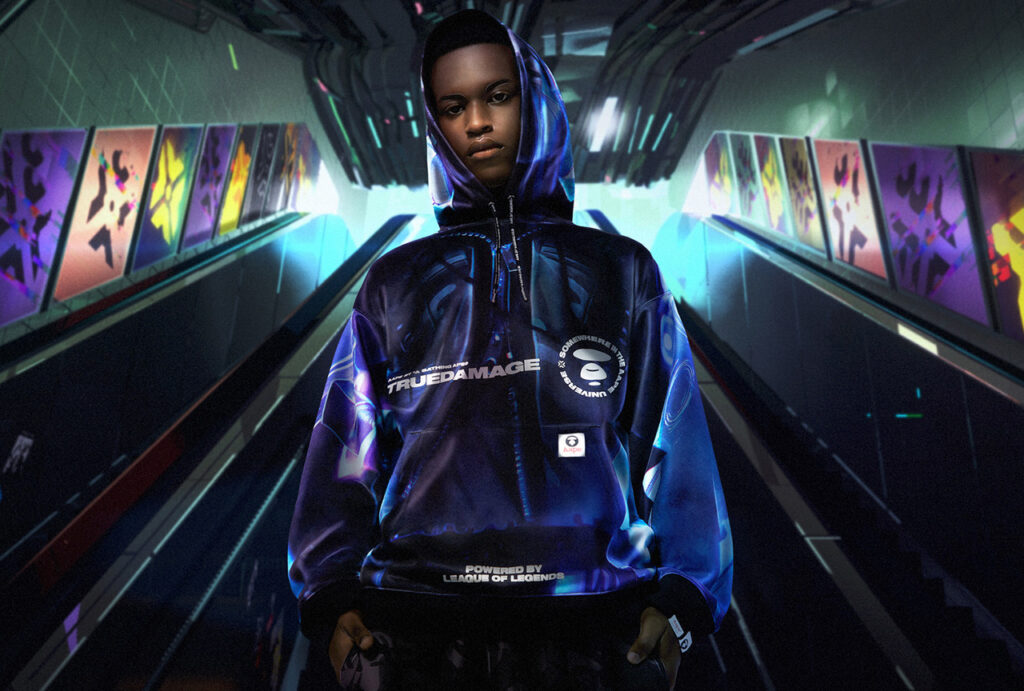 Il videoclip musicale lanciato dal gruppo True Damage è stato un'ulteriore fonte di ispirazione per il team di design: i forti elementi Hip-Hop della canzone sono espressi attraverso silhouette oversize e dallo stile "loose". I prodotti della linea includono hoodie, felpe, T-shirt e cappelli da baseball: abbigliamento per tutti i giorni che è stato trasformato attraverso un design ingegnoso di concetti e motivi.
La linea di abbigliamento in collaborazione AAPE BY *A BATHING APE® X LEAGUE OF LEGENDS sarà disponibile per l'acquisto il 25 Settembre negli Stati Uniti, e il 26 Settembre in Asia (Cina Continentale, Regione amministrativa speciale di Hong Kong, regione amministrativa speciale di Macau, Taiwan e Giappone).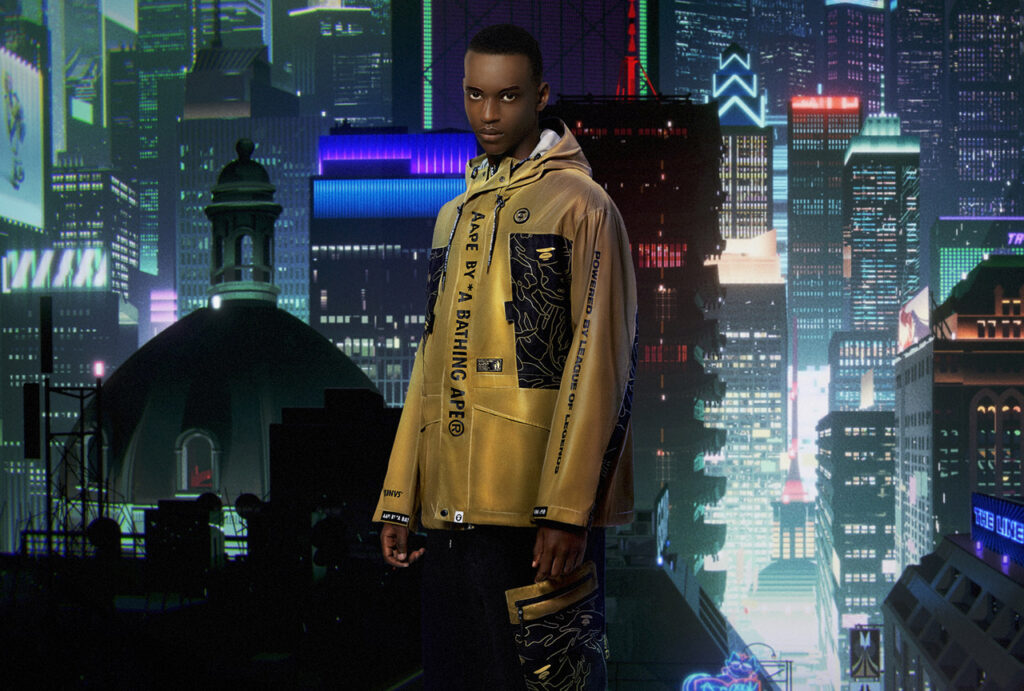 Per l'Italia invece non si sa ancora nulla. Vedremo se anche noi potremmo ordinarle o se ci toccherà ordinarle da fuori.
Riot Games oltre il mercato mobile con Wild Rift, si muove pure nell'abbigliamento. Quale sarà la loro mossa futura?