Salve GameHz!
Vi piace ballare? Allora andate a prendere il tutù e le scarpette da ballo perché da Novembre si torna in pista con il nuovo Just Dance!
Attraverso un post su Twitter, Ubisoft  ha annunciato il nuovo Just Dance 2021. Come ben sappiamo, nel corso degli anni, questo titolo videoludico è riuscito a diventare un fenomeno mondiale con oltre 135 milioni di giocatori sparsi in tutto il mondo e più di 70 milioni di copie vendute.
Get ready to break it down! @justdancegame is back ??
Available for purchase on November 12, 2020 pic.twitter.com/D8Ur1c8TDI

— Ubisoft (@Ubisoft) August 26, 2020
Tra nuove e vecchie novità.
Novità importanti sono previste per l'edizione del 2021 del più famoso titolo videoludico a tema ballo. Il giocatore troverà all'interno del gioco diverse modalità di gioco tra cui: Gioco Rapido, World Dance Floor e il ritorno delle modalità classiche. Andiamo a scoprirle nel dettaglio:
⦁ Gioco rapido: una nuova modalità per chi vuole iniziare a ballare da subito o per chi non ha preferenze a livello musicale, infatti, in questa modalità sarà il gioco stesso a proporre una playlist casuale al giocatore.

⦁ Modalità World Dance Floor migliorata: questa modalità ci permette di sfidare i Just Dancer di tutto il mondo durante alcuni tornei permanenti e ci permette di ballare contro utenti con un livello di abilità simile al nostro per una sfida di ballo sempre equilibrata e divertente.

⦁ Modalità Sweat: perché andare a cercare allenamenti strazianti su youtube quando possiamo allenarci e divertirci con Just Dance! Attraverso questa modalità possiamo iniziare il nostro allenamento personale monitorando le calorie bruciate e il tempo trascorso a ballare.

⦁ Modalità Kids:  La modalità Kids è stata sviluppata appositamente per i giocatori più giovani, che potranno divertirsi con otto nuovi brani e coreografie dedicate per un'esperienza di ballo davvero coinvolgente e adatta a loro.

⦁ Modalità Co-op: Gioca con o contro gli amici per combinare i punteggi o per dominare la pista da ballo di casa tua! Una sola regola è prevista in questa modalità: divertirsi!

⦁ Just Dance Unlimited: Accedi al servizio in streaming su abbonamento di Just Dance Unlimited per ballare al ritmo di oltre 550 brani che non saranno gli unici poiché nel corso dell'anno saranno aggiunte costantemente nuove canzoni. Ogni copia di Just Dance 2021 include un mese di accesso gratuito!
Nuovi brani disponibili.
Attraverso il trailer di presentazione del gioco si può leggere che saranno presenti  oltre 40 nuovi brani e scenari. In Just Dance 2021 ci saranno brani adatti a tutti, tra cui "All the good girls go to hell" di Billie Eilish e "Don't Start Now" di Dua Lipa. 
Tra i primi nuovi brani che sono stati svelati troviamo:
⦁ "Señorita" di Shawn Mendes e Camila Cabello
⦁ "Dance Monkey" di Tones And I
⦁ "Que Tire Pa Lante" di Daddy Yankee
⦁ "Don't Start Now" di Dua Lipa
⦁ "Temperature" di Sean Paul
⦁ "Feel Special" di TWICE
⦁ "Juice" di Lizzo
⦁ "all the good girls go to hell" di Billie Eilish
⦁ "In The Navy" dei The Sunlight Shakers
⦁ "Zenit" di ONUKA
⦁ "Heat Seeker" dei DREAMERS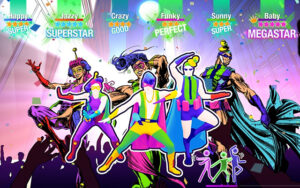 Vi ricordiamo di scaricare l'app Just Dance Controller che rende il gioco accessibile a tutti gli utenti grazie alla sua tecnologia di assegnazione dei punti tramite telefono. L'applicazione consente ad un massimo di sei giocatori di ballare senza alcun accessorio aggiuntivo. Gratuita per iOS e Android.
Just Dance 2021 sarà disponibile dal 12 novembre per Switch, PlayStation 4, Xbox One e Stadia. Annunciato anche per Xbox Series X e PlayStation 5 al lancio delle nuove console.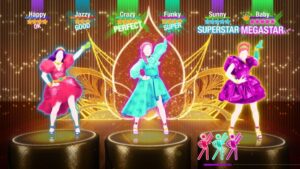 I titoli Just Dance non hanno mai deluso. Adatti per tutti e per tutte le età. Mi ci sono sempre divertito, sia da solo che con gli amici creando serate perfette e piene di risate! 
Vi piace Just Dance? Qual è il vostro preferito? Siete già carichi?