Benissimamente salve e ben ritrovati FollowHz!
Come riferito da Gamingbolt.com, l'indie Outer Wilds ha positivamente sorpreso la critica riuscendo più volte a conquistarsi il titolo di ""Gioco dell'Anno" in molte delle liste stilate nel corso del  2019, e in generale ottenendo riscontri molto positivi presso la maggior parte dei giocatori.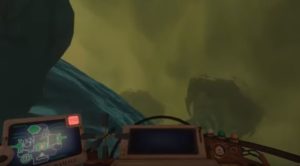 Ora questa opera a firma di Mobius Digital sta ottenendo un ulteriore momento di visibilità grazie agli illustrissimi signori di NoClip, i quali hanno realizzato un documentario riguardante il processo creativo che ha portato alla realizzazione del gioco.
Nel corso del filmato gli sviluppatori spiegano il modo in cui hanno messo insieme le varie componenti del gioco, in particolare di come hanno deciso di creare ciascuno dei diversi mondi attraverso i quali i giocatori si sono avventurati.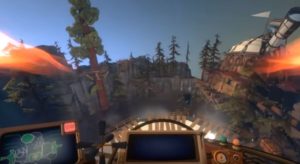 Ognuno di questi mondi è progettato come una sorta di puzzle molto ben dettagliato, segno dell'impegno che la squadra di sviluppatori ha vi ha messo a livello concettuale, spiegando poi che il gioco è da considerarsi come una sorta di reazione
Ai sentimenti negativi che ha suscitato The Legends of Zelda: Skyward Sword.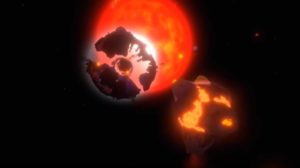 Se avete dimestichezza con l'inglese, o lettori, qui sotto al testo potrete consultare il filmato; sono poco più di cinquanta minuti di documentario certamente degni di essere visti.
Outer Wilds è al momento disponibile nelle versioni per PlayStation 4, Xbox One e PC.
(Immagini tratte da Gamingbolt.com e NoClip ).