Salve salvone salvissimo FollowHz!
Come riporta PCinvasion.com,  GOG.com ha lanciato le consuete offerte a tema natalizio tra le quali vi è la possibilità di scaricare gratuitamente Postal 2, titolo sparatutto in prima persona pubblicato per la prima volta da Running with Scissors nell'ormai lontano 2003.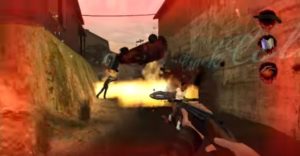 Il gioco, famoso per le scene di estrema violenza nel gameplay, pur non essendo stato in grado di far breccia nel grande pubblico, al pari del vino buono è comunque riuscito a divenire un classico di culto sin dalla sua uscita sedici anni fa.
In Postal 2 il giocatore si trova a impersonare The Dude, personaggio intento a iniziare un lavoro per la società RWS che si ritrova a dover compiere ogni sorta di missione in cui è richiesto il dover sparare, incendiare, far esplodere gente e/o cose e spaccare teste con ogni sorta di attrezzo disponibile (roba piuttosto tranquilla, insomma).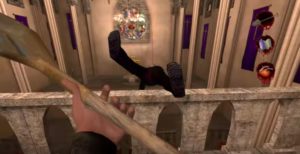 Tra le suddette missioni sono incluse quella di ottenere un autografo da Gary Coleman, far fuori dei talebani e molti altre.         
Questo titolo sparatutto, lo ricordiamo, è scaricabile gratuitamente al seguente link di  GOG, ma solo per oggi, poiché l'offerta ha una data di scadenza fissata per domani 18 dicembre (quindi affrettatevi, se l'offerta vi interessa!)  
Inoltre, GOG.com offre in sconto anche altri giochi della serie Postal, come l'originale Postal: Classic, anch'esso scaricabile gratuitamente, e Uncut. Postale 4: No Regerts è anche segnato fino a $ 15,99.
Detto questo, o lettori carissimi, chiudiamo con il trailer di Postal 2 dove il nostro The Dude da il meglio di sé nella nobile arte del massacro e della distruzione sotto contratto.
Buona visone!  
(Immagini tratte da Running with Scissors ).