Salve salvone salvissimo FollowHz!
Come riferito da Dualshockers.com, a soli due giorni dal lancio ufficiale Death Stranding si è aggiudicato il secondo posto tra le esclusive per PS4 più vendute quest'anno nel Regno Unito (il primo spetta a Call of Duty: Modern Warfare).
L'opera del maestro Hideo Kojima rimarrà una esclusiva per la console di Sony ancora per altri sei mesi, tempo oltre il quale si vedrà l'uscita della versione per PC su Steam e l'Epic Games Store.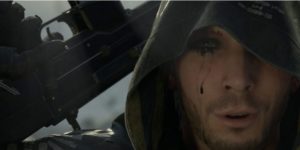 (Immagine tratta da Dualshockers.com).
Nelle classifiche del sito UKIE.com Death Stranding risulta secondo solamente a Days Gone, opera lanciata lo scorso aprile e che mantiene la prima posizione per la terza settimana di seguito.
Call of Duty Modern Warfare, il cui lancio è avvenuto il 25 ottobre, continua ad aggiudicarsi il primo posto per la terza settimana consecutiva.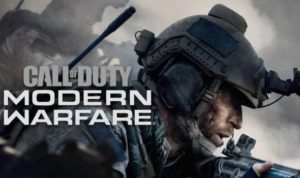 Per i primi tre giorno, le vendite dello sparatutto di Infinity Ward hanno reso qualcosa come 600 milioni di dollari statunitensi.
Gamesindustry.biz riporta dati più che buoni riguardo alle vendite di Modern Warfare che ammontano a un 26% in più rispetto al precedente titolo, Black Ops 4.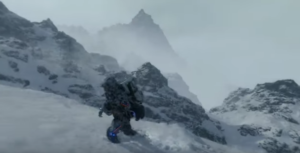 Altri titoli comprendono Luigi's Mansion 3 che dalla posizione è sceso alla posizione 4, attestandosi così dietro a FIFA 20.
Alla posizione numero 5 si attesta poi Need for Speed: Heat, la nuova uscita di EA lanciata l'8 di novembre.
Qui di seguito, o lettori carissimi, ecco la lista dei primi dieci giochi più venduti in UK, così come stilati da sito UKIE.com.
  1.Call of Duty: Modern Warfare
Death Stranding
FIFA 2020
Luigi's Mansion 3
Need for Speed: Heat
Mario Kart 8 Deluxe
Fortnite: Darkfire Bundle
Mario & Sonic at the Olympic Games Toyko 2020
Minecraft
Plants VS Zombies: Battle for Neighbourville
Dite la vostra in proposito crivellandoci di commenti e mi piace!