Salvonissimamente salve salvissimo FollowHz!
Come riferiscono Polygon.com e Dexerto.com, Riot Games ha dato annuncio che la modalità autobattler di League of Legends, Teamfight Tactics, sarà disponibile sui dispositivi mobile tramite stand-alone app il prossimo anno.
Tale versione mobile sarà disponibile per Android e iOS e supporterà il crossplay per PC del gioco, ha dichiarato Riot Games in occasione del Live Stream del decimo anniversario di League of Legends.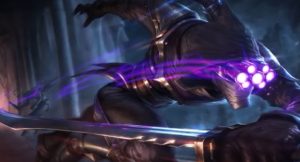 (Immagine tratta da League of Legends).
Il lancio completo avverrà durante il periodo del primo trimestre 2020, preceduto da una beta in arrivo per il mese di dicembre 2019.

"Abbiamo reso disponibile Teamfight Tactics in anticipo quest'anno sperando che lo avreste amato, e siamo stati positivamente colpiti dalla vostra reazione" ha affermato un rappresentante di Riot nel video d'annuncio di TFT.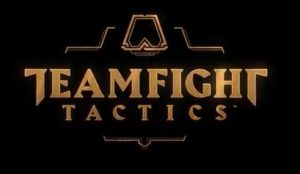 (Immagine tratta da League of Legends).
"Continueremo ad investire su Teamfight Tactics negli anni a venire.
Teamfight Tactics sarà sempre un titolo basato sulla strategia più elaborata e l'esplorazione."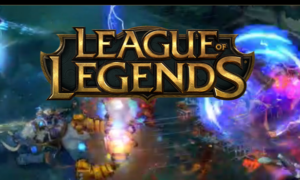 Questa versione mobile è stata annunciata insieme al set per PC di TFT, Rise of The Elements.
Tramite suddetto set si potranno elaborare nuove strategie con altri personaggi e oggetti ancora inediti, il tutto a partire dal 6 novembre tramite la patch 9.22.

Oltre TFT è previsto anche l'arrivo di porting per mobile di League of Legends nel corso del 2020.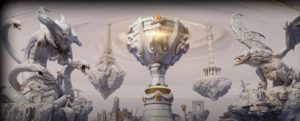 (Immagine tratta da Lol.garena.tw).