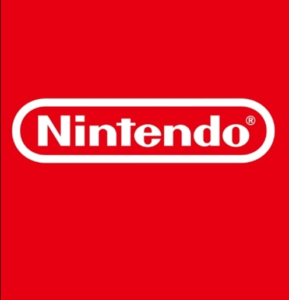 Salve a tutti cari followHz,
L'insider che ha svelato nelle scorse ore l'esistenza di Nintendo Switch PRO è un fiume in piena, oltre ad aver confermato di aver assistito alla presentazione della console, la fonte sembra essere a conoscenza anche di molti dettagli relativi al prezzo e alla finestra di lancio.
Nintendo Switch PRO dovrebbe essere disponibile a gennaio 2021, la console sarà venduta al prezzo indicativo di 400 dollari (probabilmente 399 dollari/euro) e uscirà insieme a The Legend of Zelda Breath of the Darkness, sequel di Breath of the Wild lanciato non a caso al lancio di Nintendo Switch nel 2017.
L'insider diffonde anche le specifiche tecniche, apparentemente rivelate durante una presentazione a porte chiuse ai marketing manager di Nintendo:
Nintendo Switch PRO Caratteristiche
SoC NVIDIA Tegra Xavier (Custom)

Disco SSD 64 GB

Supporto risoluzione 4K/60 fps, 1920×1080

Audio: PCM 5.1 Stereo e 7.1 Surround

Due Porte USB 3.0

Ingresso schede gioco Nintendo Switch/Switch 2

Due Porte USB Type-C

Due uscite HDMI

Wi-Fi e Bluetooth 5.1
Il chip Xavier è stato impiegato finora solo in ambito industriale, non è mai arrivato su tablet o altri device per l'intrattenimento, ma può essere utilizzato anche in ambiti diversi.
Se vuole fare un upgrade Nintendo dovrebbe scegliere Xavier, NVIDIA non ha più fatto altri chip Tegra dopo Xavier.
Le dimensioni di Switch PRO dovrebbero essere pari a 121x202x50.6 mm per un peso totale pari a 398 grammi. Se Nintendo Switch è una console ibrida e Switch Lite una console esclusivamente portatile, Switch PRO sarebbe un hardware totalmente casalingo e privo di schermo, sempre secondo le indicazioni fornite dal misterioso insider.
Al momento non è chiaro per quando sia prevista la presentazione ufficiale, possiamo aspettarci una presentazione ufficiale di Nintendo Switch PRO nel corso del 2020?
Cari followHz, in tanti negli scorsi anni hanno acquistato la Nintendo Switch contribuendo a donarle il successo che merita, tutto sommato è la prima console ibrida utilizzabile sia con la tv che senza.
Mi risulta piuttosto sensato persare che in molti attendano l'esordio sul mercato del prodotto sopra enunciato, purtroppo però per ora, si tratta solo di voci, ragion per cui non ci resta che aspettare, magari il 2020…? vi terremo aggiornati, nel frattempo giocate responsabilmente.