Salvissimamente salve e ben ritrovarti FollowHz!
Come riportato da TouchArcade.com e da Timesofindia.indiatimes.com, Call of Duty: Mobile è stato ufficialmente pubblicato oggi per i dispositivi Android e iOS di tutto il globo, scaricabile gratuitamente dai relativi app store.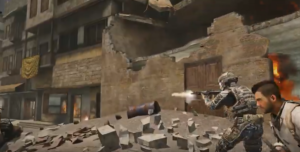 (Immagine tratta CALL OF DUTY MOBILE).
In questa nuova versione dello splendido sparatutto in prima persona di Activision Blizzard vi sono cinque modalità multiplayer online che comprendono la Deathmatch 5vs5, la Frontline, Free-For-All, Hard Point e Domination, e in aggiunta anche quella in battaglia reale per 100 giocatori (C'è da scommettere che saranno ben pochi tra coloro che hanno adorato la modalità Blackout di COD: Black Ops 4 rimarranno delusi al momento di cimentarsi nella componente battle royale di COD: Mobile).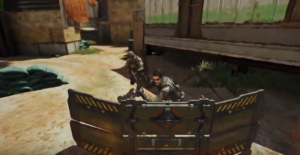 (Immagine tratta CALL OF DUTY MOBILE).
I giocatori che decideranno di scaricare il gioco avranno a disposizione un numero complessivo di sette mappe che sono: Nuketown, Crash, Hijacked, Crossfire, Standoff, Killhouse, e Firing Range. Di seguito ecco i link dove poter scaricare il gioco da Google Play e App Store.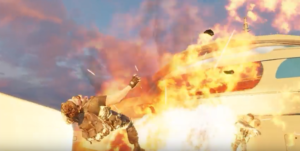 (Immagine tratta CALL OF DUTY MOBILE).
Per rendere l'idea di quello che vi aspetta se avrete optato di scaricare questo titolo, o lettori, qui sotto potete consultare il video trailer di annuncio ufficiale pubblicato il 18 settembre scorso.
Buona Visione!