Salve salvonissimo FollowHz!

Come riportato da Rockpapershotgun.com, l'inquietante titolo horror stealth survival The Light Keeps Us Safe, opera dello studio Big Robot Ltd, è appena uscito dalla fase d'accesso anticipato ed è disponibile nella versione 1.0 per PC.
Acquistabile su Steam al prezzo di 13,59 euro, con uno sconto del 15%, questo gioco generato proceduralmente offre agli utenti l'ambientazione di un mondo distopico dove dominano i robot e dove l'oscurità domina i cieli.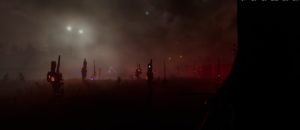 (Immagine tratta da Steamcommunity.com).
Si dovrà fare attenzione a non farsi catturare dalle terribili macchine cibernetiche, e per difendersi si avrà modo di utilizzare delle torce elettriche, grazie alle quali è anche possibile evitare le trappole nascoste lungo il percorso (Sembrerebbe quasi Terminator con un tocco draculesco, vedendo tale descrizione).
Per celebrare l'uscita definitiva della propria opera, i membri del team di Big Robot Ltd hanno pubblicato un trailer nel quale è ben rappresentata la lugubre atmosfera di The Light Keeps US Safe.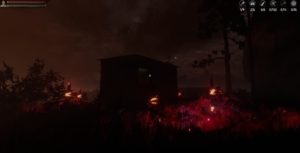 (Immagine tratta da Steamcommunity.com).
Se siete interessati, potreste considerare l'idea di spendere qualche soldo per questo titolo horror, e nel frattempo godervi la visione del filmato qui sotto riportato.
Buona visione!