Salvissimamente salve FollowHz!
A sette giorni dall'annuncio fatto da Alissa White-Gluz riguardo la propria partecipazione a Gears 5 sorge il bisogno di fare una piccola considerazione in merito.
Il fatto che la cantante degli Arch Enemy ed ex frontwoman dei The Agonist, (sia l'uno che l'altro gruppi di spicco dell'odierna scena death metal) abbia collaborato alla realizzazione del progetto di The Coalition la dice lunga sulla qualità dell'opera realizzata,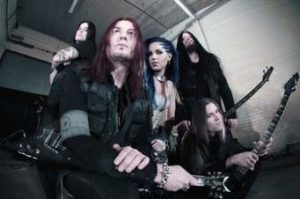 (Immagine tratta da Metalsucks.com).
che già solo a livello di comparto grafico e impianto narrativo mostra di non aver nulla da invidiare a nessun altro gioco dello stesso genere.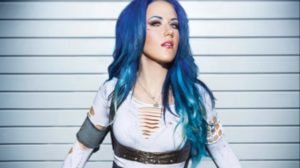 (Immagine tratta da Metalanarchy.com).
La pugnace artista ha avuto modo di mostrare la propria potenza vocale ai giocatori del secondo capitolo della saga doppiando il personaggio dello Swarm Hunter, riuscendo (c'è da scommettere) a far palpitare non pochi dei suoi ammiratori presenti nelle folte schiere di amanti dello sparatutto in prima persona (e volendo ad aver allargato la propria nutrita base di fan).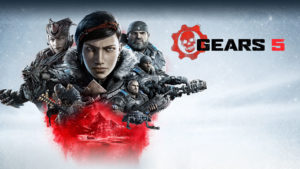 Un sodalizio, quello tra il mondo del gaming e quello del metal che ha una lunga tradizione alle spalle, alle volte con esiti felici altre un po' meno, come riportato in un articolo che la rivista Kerrang! dedicato all'argomento, o l'esempio del gioco per smartphone Legacy of The Beast (esempio perfettamente riuscito di trasposizione videoludica degli scenari descritti nelle canzoni della storica band inglese, gli Iron Maiden).
Questa è la seconda grande collaborazione che il team di Rod Ferguson si è assicurato per completare il gioco: come già avevamo segnalato in un precedente articolo, anche Batista, il mitico lottatore WWE, ha fornito la propria assistenza apparendo in un video di gameplay dove dava il meglio di se a colpi di mitraglia e pugni donati generosamente come fossero caramelle.
In altre parole, con queste collaborazioni il team di Ferguson ha voluto mostrare al mondo quale gioco di primo livello è Gears 5 : un'opera di primo livello con ospiti di primo livello, che sa catturare l'attenzione del giocatore garantendo che vi sarà ben poco spazio per la noia.