Salve a tutti cari followHz,

avete mai sentito parlare della Annapurna Pictures? Si tratta della compagnia specializzata in prodotti cinematografici che controlla Annapurna Interactive, publisher videoludico che potrebbe dunque subire pesanti conseguenze di carattere finanziario legate ad una procedura di bancarotta causata da problemi finanziari che hanno colpito la compagnia e potrebbero portare a risultati drastici.
Quello che più sorprende critica ed appassionati, è che dal punto di vista videoludico, la compagnia ha ottenuto ottimi risultati portando la compagnia alle luci della ribalta. Tra i giochi pubblicati da Annapurna ci sono infatti Outer Wilds, What Remains of Edith Finch, Florence, Gorogoa e Donut County che ricordiamo essere titoli di piccola portata, in buona sostanza degli indie, tutti però riconosciuti ampiamente come tra i migliori prodotti di quest'ambito.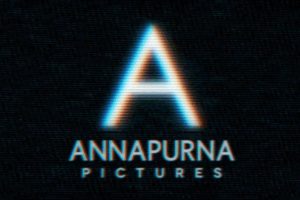 Dunque cari folowHz, i problemi di questa "casa", giungono tutti dal settore cinematografico in quanto la compagnia si è trovata a dover gestire e fronteggiare degli insuccessi sul grande schermo come: The Bad Batch (con Keanu Reeves), Detroit (con John Boyega) e Missing Link (con Hugh Jackman), oltre ad altre produzioni che non hanno generato i profitti sperati.
Annapurna al momento sta discutendo possibili ristrutturazioni e ricapitalizzazioni, con il supporto di banche e istituti di credito nel tentativo di rilanciare le operazioni. Non è chiaro come questa situazione possa riflettersi sulla divisione videoludica: tra le novità in lavorazione su questo fronte c'è l'interessante avventura 12 Minutes presentata nel corso della conferenza Microsoft Xbox all'E3 2019.
Cari followHz, da appassionati di videogiochi a 360 gradi quali siamo, sentire del fallimento di un producer, grande o piccolo che sia, è sempre fastidioso e spiacevole.
Come detto, riguardando un problema legato al comparto cinematografico, potrebbe colpire solo quest'ultimo. Però pensandoci, anche il cinema è parte della cultura del Mondo, quindi anche quella sarebbe una perdita importante per il pubblico.
Cari followHz, da questo punto di vista mi piace sognare,  quindi ho immaginato questo scenario: il colpo viene subìto solo dal comparto cinematografico, entro cinque anni Annapurna produce un paio di titoli che venderanno una quantità di copie digitali e fisiche tali da far ristabilire l'intero publisher, che di conseguenza potrà riaprire i battenti e ritentare di fare la voce grossa nel cinema.
Riconosco che sia un'ipotesi fin troppo fantasiosa, ma sono un appassionato di videogiochi a cui ogni tanto piace leggere un libro, se non sognassi io chi dovrebbe farlo?
Cari followHz, come pensate possa concludersi la vicenda? Riusciranno a venire a capo di questa situazione?