Salvissimamente ben ritrovati FollowHz!
Come riferito da Vgr.com, nel corso della giornata di oggi 2K ha dato annuncio che verrà resa disponibile una versione demo gratuita per NBA 2K20 (messaggio che è stato rilasciato sul profilo Twitter ufficiale del gioco).
Want to run 2K20 before it drops? The #NBA2K20 Demo goes live on Aug. 21 👀

Full Details ➡️ https://t.co/KeOmObSjhT pic.twitter.com/uvIExRwerk

— NBA 2K20 (@NBA2K) July 25, 2019
Con questa demo, che potrà essere scaricata a partire dal 21 di agosto, i giocatori avranno modo di testare alcuni degli elementi specifici del gioco, avendo modo così di "gustarsene un bell'assaggio" prima della sua pubblicazione ufficiale che avverrà il 6 di settembre 2019 su PS4, Xbox One e Nintendo Switch.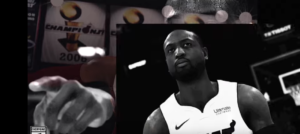 (immagine tratta da NBA 2K YouTube).
La parte più succosa consiste nella possibilità, per tutti gli utenti che vorranno provare la demo, di poter trasferire qualsiasi progresso fatto durante le partite (giocando attraverso la modalità "LaMiaCarriera" e provare la sezione "IlMioGiocatore" per dar vita al proprio atleta personalizzato) direttamente nella versione definitiva del gioco quando sarà pubblicato ai primi di settembre.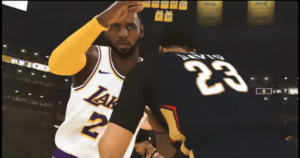 (immagine tratta da NBA 2K YouTube).
Al momento dell'uscita ufficiale, o amanti dello sport in forma virtuale, avrete la possibilità di scegliere tra la versione standard, quella Digital Deluxe, la Legends Edition.
Atleti di copertina per l'anno corrente vi saranno le loro atletiche eccellenze Anthony Davis dei Los Angeles Lakers e Dwayne Wade.
One to rock. One to stock. Go👇 pic.twitter.com/fTEf9lvNGI

— NBA 2K20 (@NBA2K) July 4, 2019
Magari potreste considera l'idea di scaricare la demo e mettere da parte qualche soldo per la versione ufficiale di NBA 2K20, no? (Magari giusto per chiudere la stagione estiva in bellezza).
Concludiamo lasciandovi alla visione del teaser trailer di questo splendido titolo dedicato allo sport dei giganti saltatori della palla di fuoco!