Salvonissimamente salve FollowHz!
Come ben riportato da DualShockers.com, sono passati ormai quattro anni dal giorno in cui CD Projekt RED ha pubblicato The Witcher 3, e da allora sono stati innumerevoli gli omaggi che i fan hanno riservato all'avventura fantasy ispirata ai racconti di Sapkowski, e della più disparata varietà: cosplay, fan art di ogni genere, e più recentemente, un utente Reddit (il cui nome sulla piattaforma è LestatsMods-com) ha realizzato un tributo al gioco per celebrare l'imminente uscita della versione per Switch.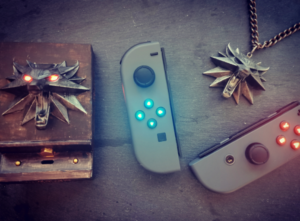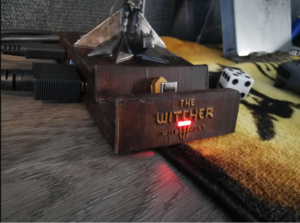 Il nostro ha condiviso le immagini di una dock Switch interamente ispirata al celeberrimo titolo RPG di Switch, opera concepita come se fosse stata presa direttamente dal mondo in cui vive e combatte lo Strigo Geralt, con elementi assai suggestivi come il logo The Witcher: Wild Hunt e il medaglione in forma di lupo posti sulla parte anteriore della scultura, il tutto corredato da luci LED color fiamma che riescono a trasmettere parte dell'atmosfera che molti fan hanno potuto sentire muovendosi tra i paesaggi delle isole Skellige e del regno di Redania.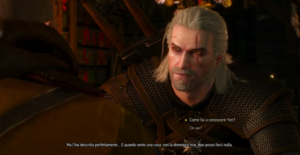 Questa nuova versione per Switch (attesa per la fine di quest'anno) a differenza di quella uscita nel 2015 per PS4, Xbox One e PC, comprenderà il gioco originale di The Witcher 3 più i DLC precedentemente resi disponibili e, anche se la versione non ci si potrà aspettare lo stesso livello di qualità grafica delle precedenti tre versioni (ma questo è sostanzialmente comprensibile data l'ampiezza di un gioco del genere e, comunque, non svilisce l'impresa della compagnia polacca che ha portato Witcher 3 sulla console ibrida, e scusate se è poco!)