Salve salvissimo e ben ritrovati FollowHz!
Grosse grossissime novità in casa MDHR! Lo studio dei fratelli Moldenhauer ha annunciato in un post su Twitter che la propria opera shoot em up, Cuphead, verrà trasposta in una serie animata su Netflix e intitolata "The Cuphead Show".
Attualmente la serie si trova nella primissima fase embrionale di lavorazione, come si può leggere dalla descrizione data dal tweet:
"Sta per arrivare in full color e cine-sound, è… The Cuphead Show!
Osserva le meravigliose isole Inkwell come non le hai mai viste prima nella serie originale ispirata al classico stile d'animazione degli anni '30. Ore in produzione presso la talentuosa squadra di Netflix Animation ! "
Coming to you in full color and cine-sound, it's…The Cuphead Show! Witness the wondrous Inkwell Isles as you've never seen them before in an original series inspired by classic animation styles of the 1930s. Now in production by the talented team at @Netflix Animation! pic.twitter.com/4xA59eVLra

— Studio MDHR (@StudioMDHR) July 9, 2019
Come riporta The Verge.com, lo Show è stato concepito per tutti i tipi di pubblico, ma i suoi coautori Chad e Jared Moldenhauer hanno dichiarato ai microfoni di IGN che lo scopo di questa serie è quello di fare in modo che i ragazzi più grandi e anche gl adulti possano apprezzarne i diversi aspetti secondo i gusti di ognuno.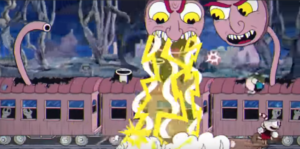 "Non è un programma infantile o un cartone unicamente indirizzato ai bambini", ha spiegato Jared. "Posso affermare che gli showrunner intendano dar vita a una serie con lo stesso tipo di vibrazione che si sente dal gioco. Riprenderanno quella stessa idea e la espanderanno".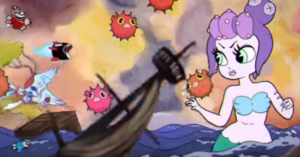 Come produttore esecutivo della serie è stato scelto Dave Wasson, già noto, tra le altre cose, per il lavoro su Mickey Mouse Shorts, in collaborazione con C.J. Kettler (The Tick), e Cosmo Segurson (Rocko's Modern Life: Static Cling) ma al momento non è stata ancora comunicata una data di pubblicazione ufficiale.
Come spesso succede, non resta che attendere l'arrivo di ulteriori rivelazioni in merito.