Welcome back dear FollowHz!
If there is a thing we could describe as something wonderfully surprising about a place such as the internet is the fact that is always possible to make new discoveries regarding the gaming world.
A clear sign of the scene's great vitality, and it can become even more evident by just giving a quick glance at the enormous ocean of the web, making us aware of the endless number of indie studios born over the years, constantly working to gain their place in an extremely harsh environment dominated by the most ruthless competition, where even the most brave among the developers have to be extremely careful in order to avoid failure.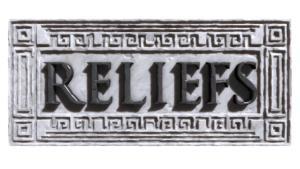 A perfect example of these realities is Calepin Studio, a french indie dev that's been around since 2016 and currently working on it's second title, Reliefs, a first-person platform adventure with breathtaking settings inspired by the ancient Rome's monumental landscapes that will be available around the end of 2019 for PC (an early access version has already been released on Steam since september 2018).
We had the great pleasure and immeasurable honour to interview Sylvain Abrial, founder and only member of Calepin Studio who told us about the story of his project and expressed his opinion on industry's current state.
You can check the interview's text down here below, but first let me remind you that a video gameplay for Reliefs will be released on Athor Gamer's YouTube's channel.
How was it born?
Reliefs was born during my studies of Webmaster. I wished to blend different games like the Tomb Raider for the platforms and ruins explorations. Like the Myst for the puzzles, The Elders Scrolls for the freedom and Dark Messiah with amazing rope system! And the Roman age because I like this era with the monumental and amazing constructions perfect for a vertical gameplay.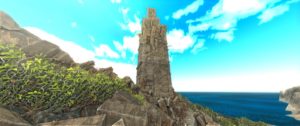 How did you get into the world of video games?
I have not studied in a video game school, I'm an autodidact. I learned with the internet, books or just by trying all buttons on the interface (When you have not the web this is the only way to learn). When we are passionate is easy to learn always more.
Who were the developers that inspired you most, if there were some?
Not developers, but a studio. Bethesda Softworks with Morrowind and above all The Elder Scrolls IV: Oblivion! I must have the thousands hours of game. With the Constructions Set (Level editor for the game), I have made so many mods for the game!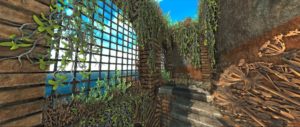 What do you think of the video game industry?
For an independent game developer is very hard to make a place in this world in front of the giants. When you come not of this domain like me, is not easy to learn how this industry work. When you start your first game, you are completely lost and alone in this world. But we need to learn from our errors!
What is your favorite genre of video games?
The RPG is my favorite genre with the MMORPG in video games.
RPG with the Elder Scrolls and the MMORPG with the Lord of the Rings Online or Age of Conan and World of Warcraft.
– What are your views about the current game industry supply?
More societies like Steam just for only the independent games would not be a luxury.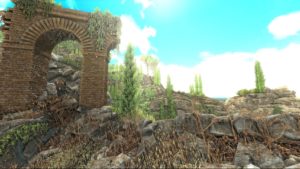 – What do you think of the correlation between game=violence?
Is not true, we never said movies = violence or books = violence.
There are many violent games like movies or books. But there are many games not violent like movies or books. I think that the people who said this, have never played at one video game of their life. The video game is an art like movies, books or painting and sculpture. It's a new way for the human expression, but not understand for a part of the population, always today.
When you said that you a video game developer, some people think that you play every day. Except, when you become a video game developer, you have no more time to play, this is the paradox…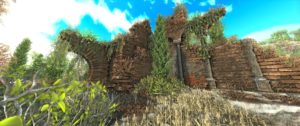 – Are you currently working on a new project?
Yes, I work on two new secret projects very different than Reliefs. But I can't say more for the moment.