Salve salvissimo FollowHz!
Lo studio Black Forest Games e THQ Nordic hanno pubblicato un nuovo trailer per Fade to Silence, gioco survival adventure ambientato in un desolato mondo dominato dalla gelida morsa di un eterno inverno, e farla da padrone sono esseri mostruosi partoriti dai più neri incubi. 
Sullo sfondo di questa natura gelida e crudele, il giocatore (in modalità singola o co-op) dovrà essere in grado di fronteggiare le minacce che lo circondano, imparare a prevedere le condizioni atmosferiche del momento e decidere se proseguire il proprio viaggio o cercare un rifugio. Il posizionamento dinamico della neve garantisce una resa realista delle impronte e dei segni lasciati dai PNG e dal personaggio principale, dando così la possibilità al giocatore di distinguere i territori occupati dalle creature mostruose da quelli adatti per la caccia.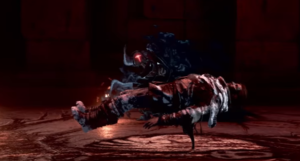 A seguire ecco le caratteristiche del gioco:
Atmosfera tesa e gameplay spietato. Questo è un gioco per strateghi.

Grazie alla modalità Esplorazione, puoi girare il mondo e scoprire la storia al tuo ritmo.

Esplora un vasto ambiente invernale – Al momento del lancio, avrai a disposizione: il delta di un fiume, una fitta foresta e un'area coltivata grande 8 Km².

Spedizioni sulla slitta trainata dai lupi – Equipaggia la slitta, porta un compagno con te e intraprendi delle spedizioni a lungo termine nelle zone più lontane.

Recluta dei compagni per ottenere dell'equipaggiamento migliore. Così facendo, aumenteranno le tue probabilità di sopravvivere al freddo più intenso e agli attacchi di creature sempre più pericolose.

Guida i tuoi compagni e mantienili in vita. Dovrai prendere delle decisioni molto difficili.

Combatti contro creature innaturali sempre più pericolose, che vagano in un mondo apocalittico.

Modalità Co-op per 2 giocatori (una volta che il giocatore che ospita la partita ha reclutato il suo primo compagno).

Fidati della tua voce interiore. È tua amica.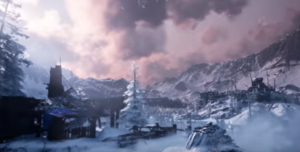 Per concludere, vi lasciamo alla visione del trailer e rammentiamo che Fade to Silence sarà disponibile su PS4, Xbox One e  PC a partire dal 30 di aprile 2018. 
Dite la vostra e lasciate un mi piace!