Benissimamente salve FollowHz!
Come riportato da Gematsu.com, sono stati pubblicati dallo sviluppatore Typhoon Studios e dall'editore 505 Games un nuovo teaser trailer ed una nuova serie di immagini che illustrano del variopinto e vivace mondo alieno Journey to the Savage Planet, titolo annunciato lo scorso dicembre per PlayStation 4, Xbox One e PC e il cui arrivo è previsto per il 2020.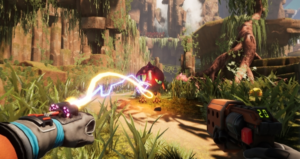 "Come studio nutriamo un amore profondo verso la Golden Age della fantascienza, e sembra che negli ultimi anni si siano un po' persi un certo senso di positività e dell'avventura che la contraddistinguevano" ha affermato in una conferenza stampa Alex Atchinson, cofondatore e direttore creativo di Typhoon Studios. "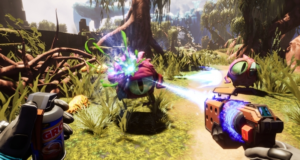 Ci sono fin troppe distopie per i miei gusti, e dunque abbiamo voluto che Journey to the Savage Planet riportasse all'esplorazione spaziale il senso di avventura come omaggio alla fantascienza dei vecchi tempi e con un taglio più divertente. Questa anticipazione è solo un piccolo assaggio di quello a cui stiamo lavorando, e non vediamo l'ora di poter mostrare di più nei prossimi mesi".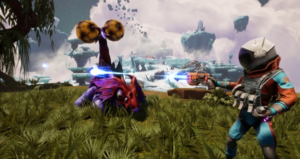 Dite la vostra e lasciate un mi piace!