Salve Salvone salvissimo FollowHz!
Come riporta Wccftech.com, lo studio Rock Pocket Games in collaborazione con l'editore Funcom ha annunciato Moons of Madness, titolo horror fantascientifico ancora in fase di sviluppo per PS4, Xbox One e PC.
La data di uscita è fissata (tu guarda la coincidenza!) per il periodo della festa di Halloween, quindi per la fine di ottobre, inizio di novembre del 2019.
Ambientato in un futuro non troppo distante, Moons of Madness fonde in un cocktail micidiale esplorazione spaziale di Marte con l'immortale mitologia dei demoni cosmici lovecraftiani, con chiari riferimenti a giochi come Dead Space, e a pellicole come Pianeta Rosso con Val Kilmer.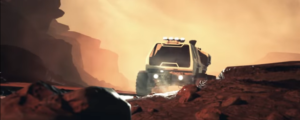 Secondo quanto riferito dal comunicato stampa ufficiale, il gioco riprende molti degli schemi e dei miti di Secret World Legends di Funcom e, sebbene le storie di entrambi i giochi si svolgano nel medesimo universo tematico, non è prerequisito obbligatorio dover giocare a uno per potersi godere l'altro.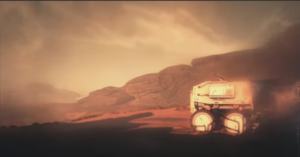 Originariamente il gioco era già stato mostrato nel 2017, ma l'ingresso di Funcom ai lavori sul progetto ha apportato forti modifiche all'idea originaria permettendo di fare un grosso salto di livello in termini di qualità (tenendo anche presente che i due studi hanno operato in modo che Moons of Madness entrasse nell'universo di Secret World of Legends così da arricchirne il retroterra e la struttura narrativa).
Dite la vostra e lasciate un mi piace.