Salve a tutti, cari FollowHz!
Owned by Gravity e THQ hanno annunciato la data di uscita per SpellForce Conquest of Eo, il nuovo strategico a turni ambientato nel mondo fantasy di SpellForce: il 3 febbraio 2023 solo su PC.
SpellForce Conquest of Eo: di cosa si tratta
SpellForce Conquest of Eo è uno strategico a turni ambientato nel fantastico mondo di SpellForce in cui seguiremo le orme del nostro maestro come erede della misteriosa torre del mago diventando abili negromanti. Potremo studiare una moltitudine di incantesimi da lanciare sulle terre che ci circondano per espandere il nostro dominio con alleanze o vittorie, evocare servitori fantastici, addestrare potenti guerrieri da inviare nel mondo e combattere battaglie a turni tattiche e rapide con pozioni e fiale esplosive che prepareremo come alchimisti.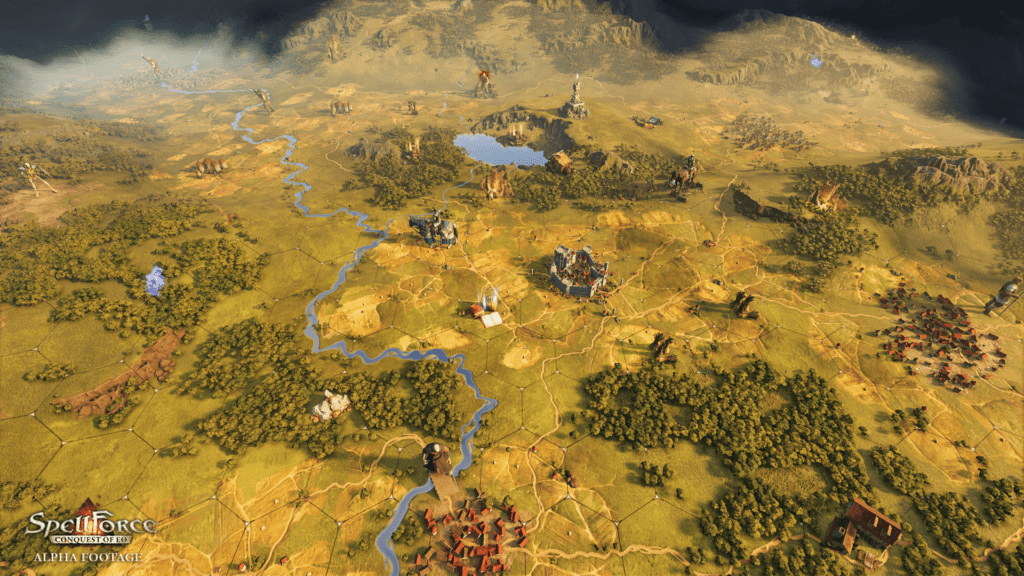 Tramite le nostre espansioni, avremo a disposizione eroi più forti che potranno partire in questi viaggi alla ricerca di artefatti, ingredienti utili e oggetti preziosi fino a scoprire e sfruttare la sorgente magica l'Arcifuoco per riempire il nostro grimorio con nuovi incantesimi, creare potenti artefatti e ampliare/migliorare la nostra torre. Ma altri maghi si oppongono alla nostra ascesa al potere e, per contrastarci, ci lanceranno contro i loro forti eserciti, da qui l'importanza di addestrare un forte esercito.
Tra i più pericolosi oppositori, troviamo i fanatici nani di granito e orchi sanguinari che formano l'Unità della Purezza da sconfiggere con più di 100 truppe composte dai semplici goblin fino ai maestosi grifoni e più di 60 incantesimi. Sarà, inoltre, possibile far volare con la nostra magia la torre per girare il mondo ricco di rovine dimenticate e villaggi infestati da non morti, demoni e mostri.
Di seguito, il trailer:
E a voi incuriosisce questo nuovo SpellForce? Ditecelo qua sotto!