Salve a tutti, cari FollowHz!
CD Projekt Red ha annunciato con un trailer The Witcher 3 Next Gen version, un upgrade gratuito alla generazione attuale per PS5 e Xbox Series X/S in arrivo il 14 dicembre. La versione PC sarà aggiornato automaticamente di conseguenza.
The Witcher 3 Next Gen: una remastered realizzata insieme ai mod
Come detto, si tratta di una remastered all'attuale generazione questa di The Witcher 3 Next Gen realizzata in collaborazione coi modder del gioco. Nel trailer, ci vengono mostrati famosi momenti di gameplay, per evidenziarne le migliorie grafiche rispetto alle versioni originali quali ombre più precise, texture con una risoluzione più elevata, il tanto ricercato ray tracing, la gestione dell'illuminazione globale e dell'Ambient Occlusion, l'upscaler AMD FidelityFX Super Resolution 2.0 e l'implementazione del feedback aptico del DualSense. Aggiunte anche novità legate all'esperienza del giocatore quali l'aumento di grandezza dei sottotitoli, la personalizzazione dei controlli e l'aggiunta di una nuova telecamera con visuale in terza persona ravvicinata che reagirà dinamicamente alle situazioni.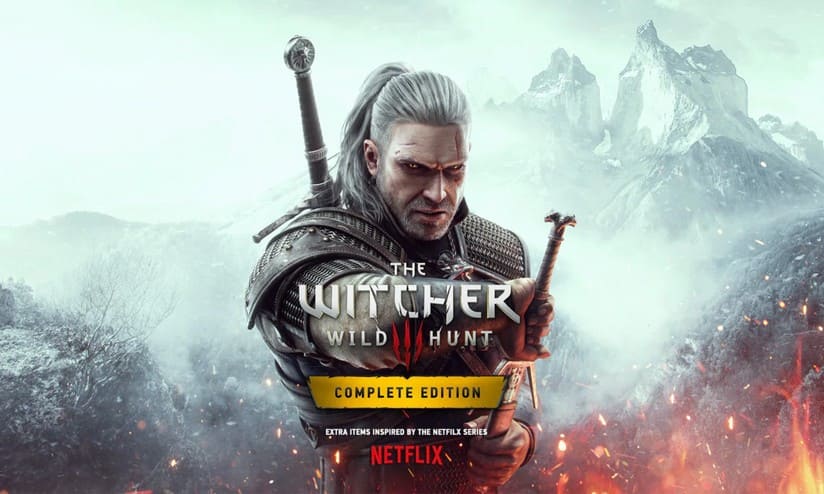 I possessori della versione PC, invece, troveranno alla data di uscita della remastered un nuovo preset, chiamato Ultra Plus, la modalità foto, che consentirà di realizzare scatti all'interno del gioco con profondità di campo disponibile, vari tipi di inquadratura ed effetti vari. Il gioco girerà su PS5 e Xbox Series X a 60 FPS (in performance mode) con una grafica simile all'Ultra Plus del PC, mentre a 30 FPS in quality mode; su Xbox Series S sarà, invece, a 30 fps.
The Witcher 3 Next Gen: altre novità
Troveremo la mappa rinnovata con la possibilità di disattivare le icone dei punti di interesse per poter esplorare l'ignoto del mondo gioco. Aggiunta una quest dedicata alla serie di Netflix che, come ricompensa, darà l'armatura indossata da Henry Cavill, il protagonista della serie e anche Ranuncolo avrà un vestito proveniente dalla serie TV. Disponibile anche il cross save tra tutte le piattaforme senza limiti, tra PS5 e Xbox One o PS5 e PC e viceversa.
Inoltre, l'aggiornamento alla nextgen sarà gratuito: i possessori di The Witcher 3 su PS4 o Xbox One potranno scaricare gratuitamente l'aggiornamento alla corrispettiva versione successiva di console PS5 o Xbox Series X/S. La nuova edizione del gioco offrirà anche gli acquisti nei negozi digitali e includerà tutti i DLC e le espansioni, compresi i contenuti ispirati alla serie The Witcher su Netflix.
Di seguito, l'annuncio:
E voi, siete contenti di queste novità? Ditecelo qua sotto!