Salve GameHz,
CI Games ha annunciato che la versione PS5 del suo FPS, Sniper Ghost Warrior Contracts 2, sarà disponibile il 24 agosto 2021. Questa notizia, segue quella del lancio di successo del titolo, all'inizio di questo mese il 4 giugno, quando è arrivato su PS4, Xbox One, Xbox X/S e PC. I fan hanno pienamente abbracciato l'ultima aggiunta al franchise di sniping in prima persona più venduto, con vendite digitali che hanno superato la precedente iterazione della serie del 170% (durante i primi dieci giorni).
L'edizione PS5 presenta una versione ulteriormente migliorata del titolo; i giocatori beneficeranno dei trigger adattivi del Dualsense che permettono di provare una sensazione distinta per ogni arma; tempi di caricamento SSD migliorati; texture e immagini migliorate e la possibilità di giocare in entrambe le modalità: prestazione (60fps, 2K) o visiva (30 fps, 4k).
I giocatori potranno tornare nelle terre selvagge di Kuamar molto presto, poiché CI Games offrirà il primo, e importante, DLC di SGW Contract 2 gratuitamente a tutti i giocatori su tutte le piattaforme, tra cui PS5, PS4, Xbox X/S, Xbox One e PC. Restate sintonizzati per ulteriori notizie sul nuovo DLC, caratterizzato da una nuova ed ampia regione, completa di obiettivi e contratti aggiuntivi.
I giocatori desiderosi di provare il gioco su PS5, non devono attendere oltre per soddisfare le loro aspirazioni da cecchino, poiché tutte le edizioni PS4 (sia digitali che fisiche), riceveranno un aggiornamento digitale gratuito alla versione PS5, pronto per il download alla sua uscita il 24 agosto 2021.
Con Sniper Ghost Warrior Contracts 2, CI Games ha stabilito un nuovo standard per il suo franchise di sniping in prima persona più venduto, con oltre 1000m+ di sniping a distanza estrema (un record per la serie), estese mappe in stile sandbox, gadget e armi realistiche, grafica aggiornata e un motore di gioco migliorato che rende questa, la migliore esperienza di Sniper virtuale.
I pre-order dell'edizione fisica per PS5 sono disponibili presso retailer selezionati, mentre la versione digitale sarà disponibile la lancio. Sniper Ghost Warrior Contracts 2 è ora disponibile per PS4, Xbox Series X/S, Xbox One e PC.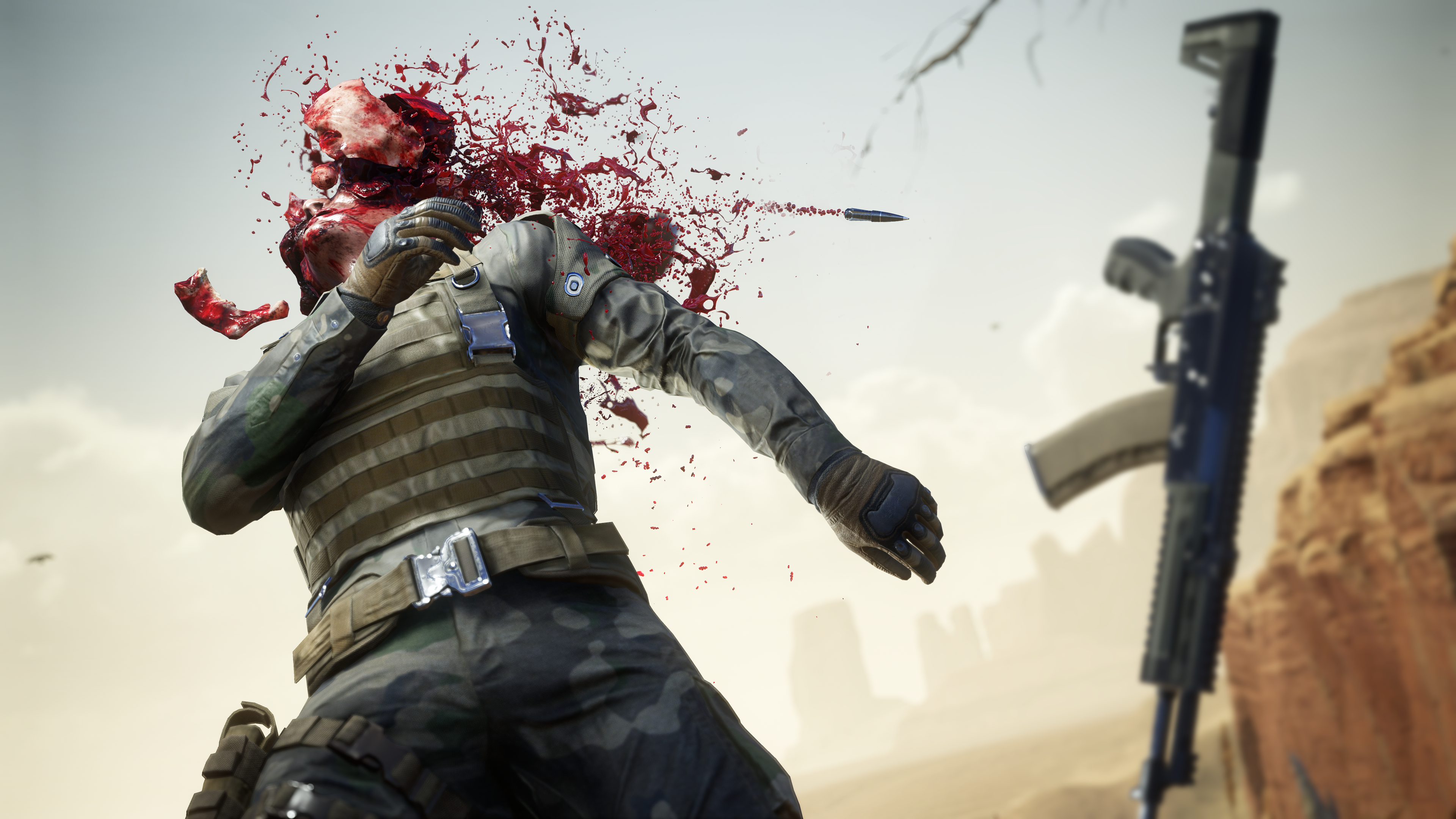 Sniper Ghost Warrior Contracts 2 – le dichiarazioni
Tobias Heussner, EP, CI Games, ha dichiarato:
Siamo entusiasti della risposta dei fan finora e non vediamo l'ora che i giocatori PS5 provino Sniper Ghost Warrior Contracts 2. Con la funzionalità di trigger adattivo, texture e immagini migliorate e tempi di caricamento SSD più rapidi, i giocatori non vedranno l'ora che si avvicini il lancio su PS5.
City Interactive
City Interactive è una società produttrice di videogiochi. Fondata nel 2002, a Varsavia. La società è nota principalmente per Sniper Ghost Warrior (serie di Sparatutto tattici) e Lords of the Fallen.
Inizialmente sviluppava e pubblicava videogiochi a budget limitato, ottenendo un discreto successo di vendite. I titoli sviluppati sono appartenenti a molti generi di videogiochi, come ad esempio FPS, sparatutto arcade, simulatori di volo, RTS.
Videogiochi sviluppati
Alien Rage (2013)
Art of Murder: FBI Confidential (2008)
Art of Murder: Hunt for the Puppeteer (2009)
Art of Murder: The Secret Files (2009)
Art of Murder: Cards of Destiny (2010)
Art of Murder: Deadly Secrets (2011)
Enemy Front (2014)
Lords of the Fallen (2014)
Sniper: Art of Victory (2008)
Sniper: Ghost Warrior (2010)
Sniper: Ghost Warrior 2 (2013)
Sniper Ghost Warrior 3 (2017)
Sniper Ghost Warrior Contracts (2019)
Sniper Ghost Warrior Contracts 2 (2021)