Salve GameHz!
Finalmente sono stati annunciati i titoli che verranno messi a disposizione per gli utenti che posseggono il PS Plus di PlayStation 4 e il Game Pass per  Xbox e Microsoft.
Andiamo a scoprirli assieme! 
PS Plus
Attraverso un tweet, Sony ha annunciato i due titoli che verranno messi a disposizione per gli abbonati al servizio PS Plus.  
Need for Speed: Payback and Vampyr are your PS Plus games for October: https://t.co/kKNMxUDkCL pic.twitter.com/K1Kutlws67

— PlayStation (@PlayStation) September 30, 2020
Dal 6 ottobre, tutti gli iscritti al servizio PlayStation potranno aggiungere alla propria raccolta gratuitamente Need For Speed Payback e Vampyr.  
Need For Speed Payback è il penultimo titolo, in ordine di uscita, della famosissima saga di videogiochi simulatori di corse automobilistiche open world sviluppato dalla Ghost Games e pubblicato dalla Electronic Arts ; Vampyr è un titolo action GDR ambientato in una Londra del 1918, sviluppato da Dontnod Entertainment e pubblicato da Focus Home Interactive.   
Ricordiamo a tutti gli iscritti al PS Plus, che i giochi gratuiti di settembre, ovvero PlayerUnknown's Battlegrounds e Street Fighter 5, saranno rimossi il 5 ottobre. Se non li avete ancora scaricati è il momento giusto per farlo.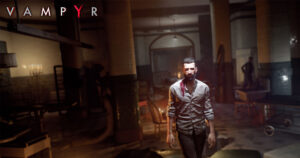 Game Pass 
Microsoft, ha finalmente svelato tutti i titoli disponibili per Xbox con il Game Pass di ottobre.  
Come già annunciato i primi due giochi disponibili, già dal 1° ottobre, sono DOOM Eternal e Drake Hollow, mentre Brutal Legend, Ikenfell e Forza Motorsport 7 saranno disponibili solamente dal prossimo 8 ottobre. Tutti i videogiochi saranno disponibili sia per console che per PC.  
Dal 15 ottobre invece non saranno più disponibili sul Game Pass: Felix the Reaper, Metro 2033 Redux , Minit , Saints Row IV Re-Elected  e State of Mind.
Tra le tante novità del Game Pass, vi ricordiamo che, dal 10 novembre, i possessori del Game Pass Ultimate avranno a disposizione i servizi EA Play senza costi aggiuntivi. Il servizio sarà presente su Xbox One, Xbox One S, One X, Xbox Series X e Series S, mentre per il PC, EA Play, sarà disponibile solo dal mese di dicembre. 
Spero che le novità, sia del PS Plus che del Game Pass, non finiscano qui.  
Con l'avvicinarsi di Halloween, un bel titolo horror o qualcosa di Fantasy per passare al meglio il giorno delle streghe e dei mostri non sarebbe male.
Non ci resta che aspettare e sperare in qualche buona notizia da parte di Sony o di Microsoft.

A quale servizio avete accesso? Quale gioco aggiungerete alla vostra raccolta? Avete già giocato ad uno di questi titoli? Cosa ne pensate della scelta fatta dalle due case produttrici di intrattenimento?