Salve a tutti i nostri FollowHz.
Da videogiochi a film? Il 2020 si prospetta essere ricco di eventi che legheranno ancora di più il mondo dei videogiochi e quello del Cinema! Quello che voglio proporvi qui di seguito, oggi, è un elenco completo di tutti i prossimi arrivi che sicuramente da appassionati quali siete non potete perdervi! Cominciamo!
Sonic- Il Film= Dal 13 Febbraio al cinema, il film che porterà finalmente sul grande schermo il riccio più veloce dell'universo e oltre! Nel cast figurano attori quali Ben Schwartz (Sonic), Jim Carrey (Eggman) e James Marsden (Tom Wachowski).
Uncharted= Le avventure dell'archeologo Nathan Drake approdano al Cinema, con Tom Holland a prestare il suo volto per il protagonista e Bryan Cranston in un ruolo non meglio specificato.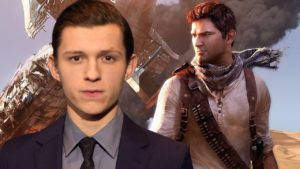 Monster Hunter= Tratto dall'iconica serie di videogiochi a tema caccia ai mostri più pericolosi al mondo, con Milla Jovovich come protagonista, accompagnata da Tony Jaa e Ron Perlman!
Call Of Duty= Proprio così, la serie di Call Of Duty finalmente in Live Action prossimamente sul vostro schermo! Nel cast al momento non è stato confermato alcun attore, ma sicuramente le notizie non tarderanno ad arrivare nei prossimi mesi!
Metal Gear Solid= Ispirato al lavoro di Hideo Kojima, le avventure di Solid Snake verranno finalmente adattate in questo film di prossima uscita! Per il ruolo di Snake è stato contattato (ma non confermato) Oscar Isaac, l'iconico Poe Dameron della trilogia sequel di Star Wars!
The Division= Ultimo titolo live action del prossimo anno, basato sui romanzi di Tom Clancy poi divenuti videogiochi, questo film vedrà come protagonisti Jake Gyllenhaal e Jessica Chastain, intenti a riportare l'ordine in una città decimata da un virus micidiale.
Insomma, il 2020 promette molto bene, tra film molto attesi e altri sui quali occorreranno maggiori informazioni per attirare in sala le grandi Masse, e vi aggiorneremo nelle settimane che verranno per avere ulteriori dettagli! Intanto, cari FollowHz, io vi abbraccio e vi auguro una buona visione/ partita dei titoli che possedete già. A presto.