Benissimamente salve FollowHz!
Come riportato da Dualshockers.com, il creatore di Dragon Quest Yuji Horii e Square Enix hanno annunciato (in occasione dell'evento noto sotto il nome di Jump Festa) un nuovo adattamento videoludico di Dragon Quest: Dai No Daibouken, manga conosciuto in Italia come Dai – La grande avventura.  
Questo nuovo gioco basato su Dragon Quest: The Adventure of Dai avrà come produttore Ryutaro Ichimura, già produttore ai tempi che furono di Dragon Quest XI e molti altri giochi della serie.
 Square Enix non è ancora comunicato nulla riguardo una data uscita per Dragon Quest: The Adventure of Dai e su quali piattaforme sarà disponibile, e tuttavia, Yuji Horii ha suggerito che uscirà in versione per console casalinga, non su smartphone.
Contemporaneamente al gioco, nel corso dell'evento è stato annunciato anche un adattamento anime per Dragon Quest Dai no Daibouken che, prodotto da Toei Animation, andrà in onda nell'autunno 2020.
Lo studio di animazione nipponica ha recentemente pubblicato un teaser trailer sia per il gioco che per l'anime che, lettori carissimi, potete visionare qui sotto al testo.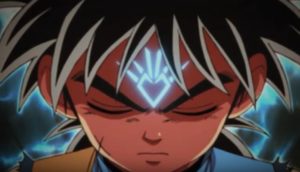 Inoltre, sono stati inoltre aperti un account Twitter e un sito ufficiale dedicato all'anime.
Il manga originale di Dragon Quest: The Adventure of Dai venne pubblicato in Giappone dal 1989 al 1996 ed è stato il primo manga a lungo termine collegato alla serie Dragon Quest JRPG.
Scritto da Riku Sanjo e illustrato da Koji Inada, The Adventure of Dai è stato pubblicato su Weekly Shonen Jump e costituisce uno dei maggiori successi della rivista, con oltre 47 milioni di volumi venduti.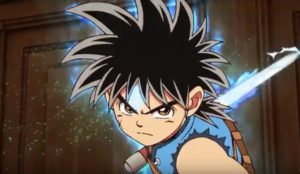 Già negli anni novanta un adattamento anime è stato realizzato e mandato in onda in molti paesi in Europa e in America Latina con il nome di Fly, rendendolo una serie estremamente popolare in queste parti del mondo.
Riku Sanjo e Koji Inada, in seguito, collaborarono nuovamente per creare Beet the Vandel Buster.
Anche Riku Sanjo ha fatto un'apparizione a sorpresa all'evento, con un'illustrazione ritraente un personaggio di Dragon Quest: The Adventure of Dai,  Avan di Koji Inada.
Anche il manga originale Dragon Quest: Dai no Daibouken verrà ripubblicato ogni settimana gratuitamente sull'app Shonen Jump +. A partire dal 6 gennaio, l'anime del 1991 sarà disponibile anche in più servizi VOD giapponesi.
(Immagini tratte da 東映アニメーション公式YouTubeチャンネル ).