Benissimamente sal ve FollowHz!
Come riferito da Dualshockers.com, Obsidian Entertainment ha rilasciato uno speciale "messaggio di ringraziamento" sui propri forum nel quale si conferma che è in arrivo un DLC per The Outer Worlds nel 2020.
Questo sci-fi RPG  ha fino ad ora goduto di riscontri positivi presso il pubblico e, nonostante il gioco non abbia potuto conquistare dei premi ai Game Awards,  il team di Obsidian ha voluto ringraziare i votanti per il loro sostegno durante la manifestazione.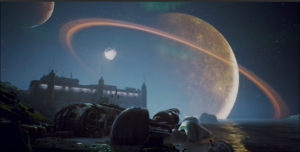 Verso la fine del testo. comunque, sono state fatte delle rivelazioni su alcune grandi novità.
"Il viaggio non è ancora concluso", si legge nel messaggio a firma del Social Media Manager di Obsidian, Shyla, "poiché siamo entusiasti di annunciare che espanderemo la storia tramite DLC il prossimo anno! Ulteriori dettagli saranno resi disponibili in seguito."
Per il prossimo anno, poi, è attesa la versione per Nintendo Switch del gioco di cui non è ancora stata comunicata la data precisa (il periodo tuttavia sarà quello dei primi tre mesi del 2020 e di conseguenza risulta molto probabile l'uscita del DLC in contemporanea con la versione per la console ibrida).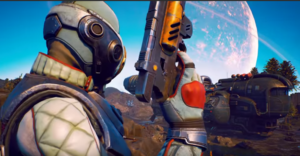 Dato che il messaggio postato sui forum di Obsidian non riferisce altri elementi, non è ancora dato sapere se l'aggiornamento arriverà portando al gioco un nuovo membro della squadra o una nuova, breve storia per un gruppo totalmente diverso; con un universo tanto vasto, lo studio ha davvero l'imbarazzo della scelta.
  The Outer Worlds è ora disponibile su PS4, PC e Xbox One.