Salve salvonissimo FollowHz!
Come riportato da Dualshockers.com, lo studio indie Tarsier Studios, già noto per il titolo Little Nightmares, ha lanciato un gioco per Nintendo Switch chiamato The Stretchers.

Tale titolo, pubblicato da Nintendo in esclusiva sulla console ibrida, è basato sulla cooperazione e  i giocatori  si trovano a controllare due paramedici che hanno il compito di raccogliere dei pazienti feriti con la loro barella e poi portarli in ospedale.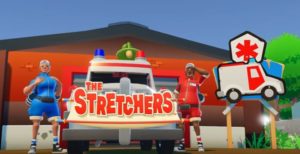 L'obiettivo è quello di visitare le varie aree del mondo e raccogliere il maggior numero possibile di questi pazienti e riportarli in ambulanza.
Oltre una barella da usare, i giocatori possono anche usare le mani per afferrare gli arti del paziente e… come dire, lanciarli sulla barella.

Lo stile artistico di The Stretchers è sicuramente molto più vivace del precedente lavoro di TS, Little Nightmares, e può apparire alquanto bizzarro.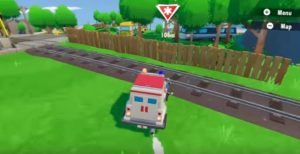 Il trailer mostra una frenetica quanto folle esperienza di guida in ambulanza che vede i giocatori sfondare le recinzioni e salire le rampe con i razzi .
Inoltre, i giocatori si troveranno anche a dover affrontare sfide in cooperativa a seconda del tipo di ostacolo/oggetto presente lungo la strada come, ad esempio, tagliare alberi e navigare attraverso zone ben poco sicure mentre si trasporta una persona ferita.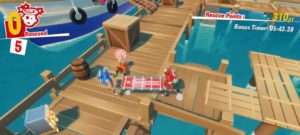 Si tratta in pratica  di una lunga serie di sfide che i giocatori si trovano continuamente a dover fronteggiare facendo appello alle proprie capacità di organizzazione e lavoro di squadra.
Durate la sessione di gioco gli utenti condivideranno anche lo schermo, per tale motivo è da escludersi un sistema a schermo diviso che consenta di correre troppo lontano.
The Stretchers è ora disponibile all'acquisto in esclusiva per Switch al prezzo di 19,99 euro (ecco qui il link del gioco su Nintendo eShop).
Detto questo, vi lasciamo al filmato del trailer di lancio riportato qui sotto.
Buona Visione!
(Immagini tratte da Nintendo UK).