Benissimamente salve e ben ritrovati FollowHz!
Come dicono gli illustri colleghi di Gameranx.com, sono diversi i classici del genere Survival horror di cui si possono tessere le lodi, e tra questi si può senz'altro annoverare Silent Hill 2, un'opera che definire fondamentale è veramente poco, dato l'ampio numero di sviluppatori che l'hanno presa a modello per i propri lavori nel corso degli anni.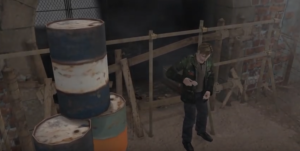 (Immagine tratta da SHN Survival Horror Network).

Probabilmente anche definibile come il miglior episodio della serie, ancora oggi Silent Hill 2 riesce a capitalizzare l'attenzione del pubblico grazie ad aneddoti e curiosità giunti dopo anni dalla pubblicazione ufficiale del titolo, e quella riportata da Gameranx.com risulta essere un piatto davvero succulento per i fan; nello specifico è disponibile una nuova versione del prototipo del gioco online.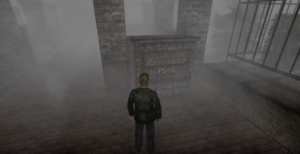 (Immagine tratta da SHN Survival Horror Network).
Konami, detentrice dei diritti sul marchio Silent Hill, ha dato conferma che il codice sorgente originale del secondo capitolo della serie è andato perduto e questo ha costretto gli sviluppatori ha rifare daccapo gran parte del lavoro per Silent HILL HD Collection.
Ciò nonostante, è saltato fuori un nuovo prototipo chiamato build 0.10VW047-UI, che potrebbe essere la build usata per portare a termine Silent HILL HD Collection.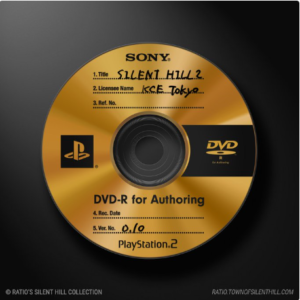 (Immagine tratta da Twitter – Ratio). 
Ma per il momento si tratta soltanto di una ipotesi.
Comunque, la suddetta versione è al momento disponibile sul sito The Hidden Palace, ameno luogo che nel mezzo del tempestoso oceano di internet dove viene immagazzinato ogni tipo di build, demo, codice, in modo da poter da poter preservare l'intera mole dell'opera videoludica presente sul pianeta.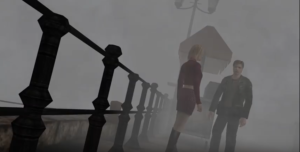 (Immagine tratta da SHN Survival Horror Network).
Certo, rispetto al prodotto finale ci sarà qualche elemento mancante (come alcuni oggetti e parti di dialogo) ma sarà comunque un buon assaggio prima del piatto forte.
Se siete interessati, qui di seguito potete visitare la pagina: The Hidden Palace.