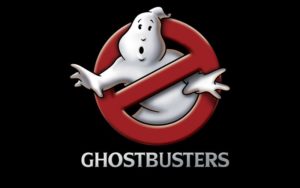 Salve a tutti cari followHz,
oggi, per la seconda volta voglio riportarvi con la mente a quando eravate (o meglio eravamo) bambini.
Quando ero piccolo, amavo come ogni babino guardare i cartoni animati.
Nel corso del tempo, poi, sono venute fuori delle grandissime e affascinanti novità che fecero venire gli occhi a cuoricino al bambino che ero in quegli anni (anni 80/90 per capirci).
Tra i miei cartoni animati preferiti c'erano ovviamente le Tartarughe Ninja ma, ciò per cui all'epoca avrei barattato la mia merendina preferita erano sicouramente i Ghost Busters.
Passavo interi pomeriggi ad aspettare la puntata e, non potete immaginare il turbine emozionale che provai quando vidi per la prima volta la trasposizione su pellicola del mitico cartone, finalmente avrei dato un volto reale ai miei eroi.
Poi, qualche anno fa, scoprii che era stata fatta una versione videoludica per console ma me ne accorsi troppo tardi perchè, nessun punto vendita vicino a me aveva una copia del gioco.
Oggi, Saber Interactive è fiera di annunciare che Ghostbusters: The Video Game Remastered, la riedizione in HD del famoso gioco d'azione con il cast originale dei film classici della Columbia Pictures, è ora disponibile. Vediamo di seguito tutti i dettagli sul gioco nel comunicato ufficiale:
Questo must per i fan di Ghostbusters e per gli amanti delle comedy adventure è ora disponibile, in edizione fisica e digital, per PlayStation®4, Nintendo Switch, Xbox One e Windows PC tramite l'Epic Games store.
Ghostbusters: The Video Game Remastered racconta una storia unica di Dan Aykroyd e Harold Ramis che ha divertito e appassionato i fan del franchise, che quest'anno celebra il suo 35° anniversario. Nei panni del nuovo novellino dell'equipaggio dei Ghostbusters, farai squadra con i tuoi personaggi preferiti del film, con le voci originali di Aykroyd, Ramis, Bill Murray ed Ernie Hudson nei panni di Stantz, Spengler, Venkman e Zeddemore, insieme a Annie Potts, Brian Doyle-Murray, William Atherton e Max von Sydow.
Manhattan è invasa ancora una volta da fantasmi, demoni e altre creature paranormali scatenati da una forza misteriosa e solo gli Acchiappafantasmi possono riportare questa minaccia nella loro dimensione per salvare la città. Dai la caccia e intrappola una varietà di nuovi e famigerati ghoul e fantasmi, tutti rimasterizzati in HD. Ghostbusters: The Video Game Remastered ti permetterà di giocare con gadget fantastici e armi potenziabili in emozionanti combattimenti contro boss e ambienti ampiamente distruttibili. Scansiona e analizza gli ectoplasmi con il P.K.E. Meter e i Paragoggles, quindi catturali con lo zaino protonico.
Cari followHz, visto e considerato che ho perso la prima occasione, ora corro a prenderlo per giocarlo.