Salvissimamente salve FollowHz!
Come riferito da NintendoEnthusiast.com, il leggendario direttore di Platinum Games, Hideki Kamiya, è entrato nel Guinnes dei Primati per aver ottenuto il più alto punteggio mai registrato nel gioco Arcade Archives Ninja-Kid, ovvero 158.680 punti nella modalità Caravan.
Il record è stato registrato il 21 di maggio 2018.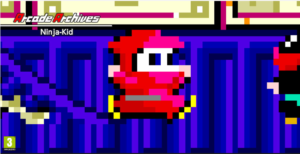 (Immagine tratta da Nintendo.it).
Originariamente pubblicato nel 1984, Ninja-Kid è un titolo arcade di impostazione piuttosto semplice dove i giocatori devono lanciare delle lame shuriken per avere la meglio su altri Ninja e poter così progredire attraverso un percorso fatto di livelli verticali.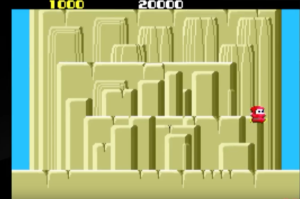 (Immagine tratta da MagneonGames).
Nella modalità Caravan, il giocatore ha solamente cinque minuti di tempo per poter battere gli avversari raggiungendo il punteggio più alto (e dando una occhiata a qualche gameplay ci si può fare una idea delle mostruose abilità che il nostro ha impiegato per raggiungere un risultato del genere, magari dopo ore interminabili di sessioni di gioco precedenti).
Congratulations to PlatinumGames board member, director and now Guinness World Record holder Hideki Kamiya! Kamiya's whopping 158,680 points in Arcade Archives Ninja-Kid's Caravan mode is officially recognized as the world top score! Think you can beat it?https://t.co/7yaVwkXYRz pic.twitter.com/MxLq7KXMOm

— PlatinumGames Inc. (@platinumgames) September 18, 2019
Riflettendoci, un fatto del genere non dovrebbe sorprendere troppo, dato che Hideki-san è stato la forza trainante dietro a titoli del calibro di Resident Evil 2 e Devil May Cry per Capcom o a capolavori quali Bayonetta e The Wonderful 101.
L'ultimo opera di cui si è occupato è Astral Chain, al momento disponibile per Nintendo Switch.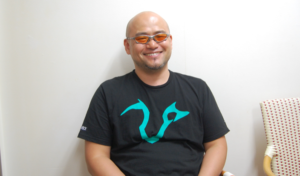 (Immagine tratta da Dualshockers.com).
Dunque, giù il cappello per Hideki-san per il grande risultato (meglio evitare di complimentarsi direttamente sulla sua pagina Twitter, pena un possibile ban immediato).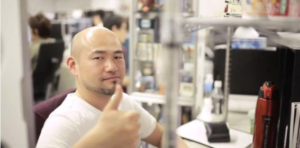 (Immagine tratta da Nintendoenthusiast.com).