Salve salvonissimo FollowHz!
Come riportato da Siliconera.com, Bandai Namco ha dato conferma tramite messaggio rilasciato su Twitter in entrambi i propri account inglese e giapponese, che la demo di Code Vein riceverà presto un gustoso aggiornamento, così che i giocatori avranno un nuovo motivo per cimentarsi in questa versione di prova del titolo su PS4 e Xbox One.
【体験版アップデート予告】
現在配信中の無料体験版に以下の機能を追加します。アップデートの詳細な時期は、続報をお待ちください!
●深層の高難易度ステージ「贄の街」の追加
●マルチプレイモードの追加
●体験版で作成したキャラクターメイキングを製品版へ引継ぐ機能#CODEVEIN #コードヴェイン pic.twitter.com/WEMV0IJiE0

— CODE VEIN (@CODE_VEIN) September 6, 2019
Una volta aggiornata la demo presenterà agli utenti una nuova area, una modalità multiplayer e la possibilità di prendere un personaggio creato nella demo e trasferirlo nella versione definitiva del gioco unna volta che questo verrà pubblicato.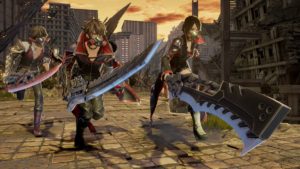 (Immagine tratta da CODE VEIN).
Le informazioni fornite da entrambi i due messaggi su Twitter appaiono piuttosto scarne sulla nuova area: essa viene denominata Tower of Sacrifice e viene descritta come dotata di un livello di difficoltà piuttosto alto.
Revenants, your trial by fire in the #CodeVein demo is far from over. Multiplayer mode and the challenging Town of Sacrifice stage will be added soon in an update! Keep your vampiric eyes peeled for more. pic.twitter.com/MQECNz1LvT

— Code Vein (@CodeVeinGame) September 6, 2019
Nessun dettaglio particolare, tuttavia , viene fornito riguardo la modalità multiplayer. Evidentemente bisognerà pazientare ancora un po' prima di una ulteriore, succosissima rivelazione.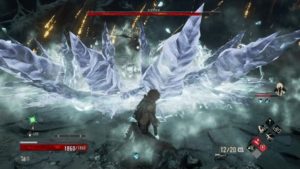 (Immagine tratta da Siliconera.com).
Si ricorda che Code Vein uscirà ufficialmente il 27 settembre 2019 su PS4, Xbox One e PC.