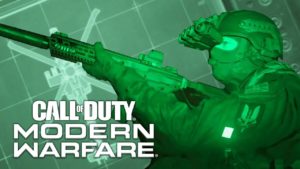 Salve a tutti cari followHz,

negli ultimi tempi gli amanti degli sparatutto avevano un principale punto di riferimento nella serie di Battlefield di Electronic Arts, ma ora sembra che per Activision sia arrivato il momento di riprendersi il trono, visti gli sforzi che sta compiendo con Call of Duty Modern Warfare.
Nei giorni scorsi c'è stato infatti il reveal del multiplayer di Call of Duty Modern Warfare stesso, che sembra aver intrigato moltissimi appassionati del genere, grazie soprattutto ad alcune interessanti novità proposte dal nuovo capitolo della saga.
Si parla infatti di modalità aperte fino a un massimo di cento giocatori, mappe molto più grandi e la possibilità di guidare veicoli, tutte caratteristiche che strizzano l'occhio ai giocatori che apprezzano lo sparatutto di Electronic Arts, che in Battlefield avevano apprezzato proprio le ambientazioni più ampie e un gameplay meno frenetico e più realistico, e che dunque potrebbero ritrovare queste feature addirittura migliorate nel nuovo Call of Duty.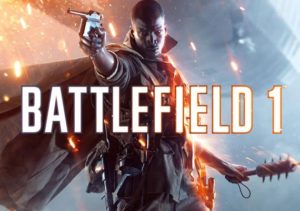 Molti youtubers si sono dichiarati colpiti e sorpresi da questa crescita del titolo, oltre ad essere molto sorpresi dal reveal di Activision asserendo che gli sviluppatori di Battlefield potrebbero soffrire della pressione che gli metterà addosso l'uscita di Call of Duty Modern Warfare.
Cari followHz, io sostengo da sempre una tesi che è quella banale del: tra i due litiganti il terzo gode…con queste parole intendo dire che di sicuro ci sarà un'aspra "battaglia" tra i due titoli (COD e Battlefield) a chi proporrà il titolo migliore, indovinate un po' chi sarà il terzo a giovarne? Noi utenti cari amici miei e vi dirò di più, a mio modo di vedere, dovremmo sperare sempre di più in questo genere di confronti tra una casa e l'altra in modo da poter godere di una qualità sempre maggiore e magari a prezzi competitivi.
Tornando per un momento a COD, pur non essendo io un amante dei titoli bellici, giocherei questo gioco solo per provare l'ebbrezza di confrontarmi con altri novantanove giocatori, poi magari perdo, ma quanto deve essere sfiziosio confrontarsi con persone reali ed imprevedibili? Considerate che non gioco ad un multiplayer da diverso tempo e quindi non sarebbe così male riprovare questa emozione.
Ora cari followHz è arrivato il vostro momento, voglio che rispondiate ad una domandina scomoda che spero accenda un bel dibattito: com'è divisa la nostra community? quanti appartengono al "team" Battlefield? quanti al "team" Call of Duty? diteci la vostra ma senza litigare!