Salve salvissimo FollowHz!
Come riferisce Engadget.com, nel corso dell'Evo 2019 Tom Cannon, il fondatore della Evolution Championship Series e attualmente membro della squadra di sviluppatori di Riot Games, ha dato conferma che il team sta lavorando a un nuovo titolo picchiaduro.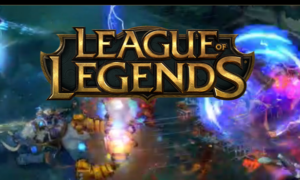 (Immagine tratta da League of Legends).
Questo gioco sarà il primo nuovo progetto per lo Studio di sviluppo californiano dai tempi dell'uscita di League of Legends dell'ormai lontano 2009 (ah, come passa veloce il tempo!) e Mr Cannon ha descritto questo nuovo gioco di lotta come "il segreto peggio custodito dell'universo".
Durante la Evo livestream, ha affermato che "nel 2016, quando decidemmo di unire le forze con quelle di Riot, dissi che stavamo per attraversare un periodo piuttosto difficile. Voglio che alla gente possa essere svelato il segreto peggio custodito dell'intero universo, ovvero che posso dare conferma che al momento siamo al lavoro su un picchiaduro per Riot".
I'll let you in on a secret. @Sajam knew about the announce ahead of time, but we didn't tell @Tasty_Steve because we wanted his geniune reaction. He did not disappoint.

— Tom Cannon (@ProtomCannon) August 3, 2019
Cannon, oltre che fondatore dell' Evo, assieme a suo fratello gemello Tim è a capo Radiant Entertainment, studio acquisito da Riot Games nel 2016 cui si deve la creazione del gioco di lotta online Rising Thunder.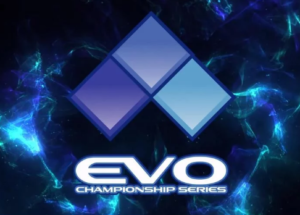 (Immagine tratta da Pushsquare.com).
Tale studio è pieno di importanti figure della community di giocatori legati ai picchiaduro, e molti si aspettano (verrebbe da chiedersi chissà come mai) che il prossimo titolo di Riot Games sarà un gioco di combattimento.
Sebbene Cannon non abbia rivelato nessun dettaglio ulteriore riguardo il gioco, ha comunque affermato che tale gioco avrebbe faticato per conquistarsi un largo seguito: "dunque, il motivo che ci ha spinto a creare Rising Thunder in primo luogo è che i giochi picchiaduro necessitavano di si essere apprezzati da un pubblico più vasto. Per quanto costituiscano una realtà vasta, noi pensiamo che abbiano il potenziale per divenire qualcosa di ancora più vasto".
Breaking: EVO founder and Riot employee Tom Cannon has confirmed the worst kept secret in gaming – Riot is officially working on a fighting game, the first game outside of League of Legends for Riot pic.twitter.com/P3BGaVs4u4

— Rod Breslau (@Slasher) August 2, 2019
(Messaggio Twitter ripreso da Gameinformer.com)