Benissimamente salve e ben ritrovati FollowHz!
A quanto riferito da NintendoLife.com, un fatto che senz'altro farà felici non pochi nostalgici della serie Turok è accaduto di recente: è stata annunciata la data in cui la versione Remastered del secondo capitolo della saga, Turok 2: Seeds of Evil, potrà essere scaricata dal eShop di Nintendo sulla console ibrida, ovvero il 9 di agosto 2019!
L'annuncio è stato rilasciato nella giornata di ieri dallo studio creatore del Remastered, NightDive Studios tramite messaggio sulla propria pagina Twitter ufficiale.
Turok 2: Seeds of Evil releases on Nintendo Switch next monthhttps://t.co/onTFCDr4Uj pic.twitter.com/aRytsaNYNA

— Eurogamer (@eurogamer) July 31, 2019
Stando a quanto stilato dal sito Nintendo.co.uk, saranno necessari circa 596.64 MB di spazio libero all'interno di Switch per installare il gioco, (e a rifletterci la cosa non dovrebbe sorprendere troppo, visto che questa versione rimasterizzata saranno presenti una modalità multiplayer, supporto per risoluzione Full HD e qualità delle texture ben più elevata rispetto a quella del lontano 1998, il tutto per riportare nel 21esimo secolo quell'atmosfera che si poteva respirare nella giungla in cui si muoveva il nostro eroe Turok oltre 21 anni fa, cercando di portare a termine le missioni affrontando terribili nemici nascosti dietro ogni angolo pronti a colpire).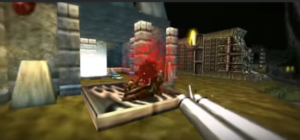 (Immagine tratta da Dante Nintendo Switch World)
Sarà possibile scegliere tra la copia digitale scaricabile oppure quella fisica, quest'ultima disponibile come serie limitata come serie in vendita per il terzo quarto del 2019.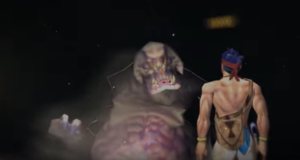 (Immagine tratta da Dante Nintendo Switch World)