Salvissimamente salve FollowHz!
Come ben riferito da Gamerant.com, pur essendo trascorso già quasi un anno dalla pubblicazione ufficiale di Marvel's Spider-Man l'esclusiva PS4 a firma di Insomniac Games non è totalmente caduta nel dimenticatoio, e la prova starebbe non soltanto nella presenza di una Easter Egg del gioco all'interno del film Spider-Man: From Home, ma anche in riferimento fatto da uno dei più popolari show televisivi a quiz degli Stati Uniti, ovvero Jeopardy!
Dunque, i fatti si sono svolti nella seguente maniera: nel corso di un episodio il conduttore della trasmissione Alex Trebek ha chiesto a uno dei concorrenti di identificare il logo di PlayStation e all'interno della domanda viene menzionato il fatto che "avesse come esclusiva Spider-Man".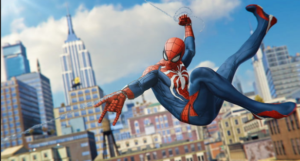 (immagine presa da Digitaltrends.com)
Qualsiasi tipo di esclusiva, da God Of War a Days Gone avrebbe funzionato a dovere per distinguere il logo dalle altre console, ma evidentemente lo staff di sceneggiatori del programma televisivo avrà pensato che il riferimento al titolo di Insomniac avrebbe funzionato in maniera molto, ma molto migliore.
Quello di porre domande a tematica videoludica non è certo una novità dalle parti di Jeopardy.
Già due anni or sono, o diletti lettori, capito in un episodio che venisse fatta una domanda riguardante The Last of Us contenente una particolare citazione che solo gli appassionati potevano conoscere (e visto che i concorrenti di allora non erano esattamente dei grandi appassionati della materia, ebbero non poche difficoltà a dare la giusta risposta).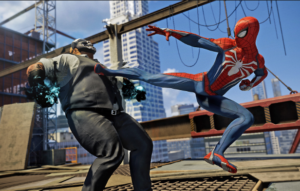 (immagine tratta da  Playstation.com/)
Nel caso di Spider-Man, vale la pena sottolineare che la risposta data è stata quella corretta (come del resto si può notare in questo video pubblicato su Twitter e riportato qui sotto).
Thanks for the shout-out @Jeopardy. #SpiderManPS4 pic.twitter.com/2M9b1IIQeh

— James Stevenson (@JamesStevenson) July 7, 2019