Salve salvonissimo FollowHz!
Come riferito da Gemtasu.com, in occasione del Tales of Festival 2019 di Yokohama Bandai Namco ha rivelato i nomi, i doppiatori giapponesi e fornito delle brevi descrizioni del protagonista e dell'eroina di Tales of Arise, nuovo capitolo della serie Tales of: che la compagnia di Tokyo ha presentato al pubblico dell'E3 durante la conferenza di Microsoft.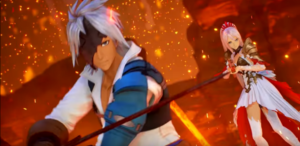 I due personaggi, originari di due pianeti diversi ma le cui strade sono fatalmente destinate a incrociarsi sono:
Alphen, (doppiato da Takuya Satou) proveniente dal pianeta Dahna, mondo che subisce da secoli la tirannia del vicino pianeta Rena. è un giovane uomo con indosso una maschera di ferro e che ha completamente perso " il dolore e la memoria". Dopo aver incontrato Shionne, entra in possesso della Sword of Flame, la "spada di fiamma", con la quale scagliarsi in battaglia per riconquistare la libertà di Dahna.
Shionne, (doppiata da Shino Shimoji) ) originaria del pianeta Rena, è vittima di una maledizione che consiste in una serie di spine che provocano intenso dolore in chiunque venga da lei toccato.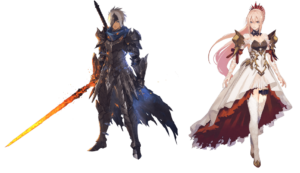 Per una sua ragione segreta, decide di unire le forze con Alphen e preparare così la ribellione contro la sua stessa gente.
Qui sotto è possibile consultare il trailer di Tales of Arise mostrato all'E3 in in una nuova versione.